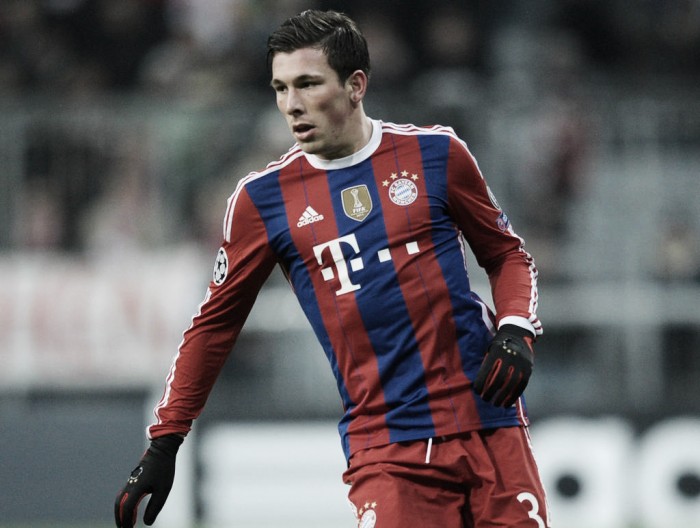 Southampton will announce the signing of Bayern Munich midfielder Pierre-Emile Hojbjerg before the start of the season, according to the player's agent.
Højbjerg will become the Saints' second signing this summer, following on after Nathan Redmond's arrival from Norwich, and the first of the Claude Puel era.
German media suggest a €15million deal has been agreed between Saints and Bayern, with the midfielder's agent confirming the move to Danish publication Ekstra Bladet.
Southampton have already seen their starting midfield from past year effectively gutted after the sales of Sadio Mane and Victor Wanyama to Liverpool and Tottenham Hotspur respectively.

Southampton's supposed new signing in action. | Image credit Matej Divizna Getty Images
The 20-year-old made his global debut for Denmark at the age of 18 and has gone on to make 15 appearances for the Danes.
Hojbjerg spent last season on loan at Schalke 04, where he made 23 appearances in the Bundesliga, but his representative has claimed that he will make the switch to the Premier League. "That's important for me because I've experienced a lot at only 20 years", he added. "I have to find something that suits me, not necessarily a top club, but a place where there is perspective".
And speaking to Danish newspaper BT too, Hojbjerg indicated he desires a new challenge in his career.