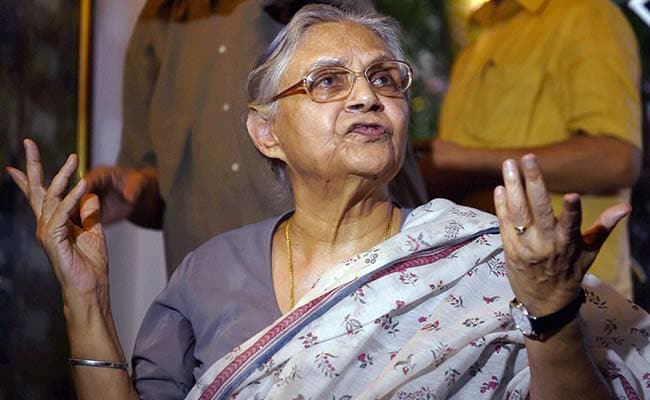 Saeed said he will lead nationwide demonstrations in Pakistan to force its government to sever ties with the US if it can not convince Washington to intervene in the decades-old Kashmir dispute.
The US-declared terrorist group Lashkar-e-Taiba is suspected of carrying out the 2008 Mumbai terror attack and was banned in Pakistan in 2015 but Saeed, who leads its charity arm in Pakistan, travels freely and gives speeches inciting people to attack Western and Indian interests.
Referring to summoning of Indian envoy in Islamabad by Pakistan Foreign Office to raise Kashmir situation, Swarup said, the envoy conveyed to Pakistan that it was an internal matter of India.
At least 34 people were killed - nearly all shot by Indian security forces - and more than 1,500 people wounded in the worst violence in Kashmir since 2010, underlining how the crackdown on militants is not enough to solve a conundrum that has frustrated India since independence in 1947.
"Our internal affairs are exclusively ours to handle, anyone trying to interfere will not change that reality", Swarup said with reference to Pakistan's attempt to raise the issue of the killing of Hizbul commander Burhan Wani at the United Nations.
Highlighting that military operation Zarb-e-Azb has put terrorism on back foot, he said that Pakistan is also extending cooperation to the neighbouring countries against terrorism.
Wani was considered a poster boy for the militant outfit fighting for the cause of an independent Kashmir.
Pakistani national, Ajmal Amir Kasab, was the only person arrested in the Mumbai attacks. Many people were injured when forces' personnel resorted to brute force on protesters who defied curfew and held anti-India demonstrations in Kupwara, Islamabad and other parts of the territory, today.
"Pakistan is the same country whose track record has failed to convince the global community to gain membership of the UN human rights council in this very session of the UNGA", Akbaruddin sneered, saying the "international community has long seen through such designs" and such "cynical attempts find no resonance in this forum or elsewhere in the United Nations".
Saeed said he has written to the State Department, complaining about the $10 million bounty.
Security remains a concern for Saeed, and the interview only took place after a series of phone calls that increased in frequency as a reporter was driven to his home that was guarded by several men with long beards, although only one displayed a weapon. He also rejected the charges that India is behind political upheaval in the Himalayan nation. He said the group was trying to divide the Muslim world.