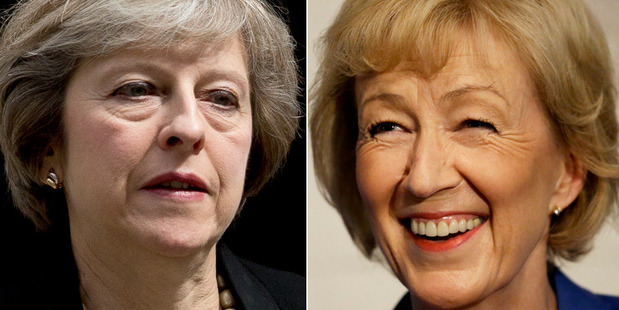 Whether May or Leadsom wins the final vote in September, it is now confirmed that the next prime minister will be a woman-the first since Margaret Thatcher and the Parliament's second female leader in its history. Justice Secretary Michael Gove took just 46 votes and was eliminated from the race.
News reported that May won the second MPs ballot with 199 votes, while Leadsom picked up 84 of the votes. The candidate with the fewest votes will be eliminated and the other two will campaign around the country to win votes from 150,000 party members.
Cameron announced his resignation after unsuccessfully campaigning for Britain to vote "remain" in the June 23 referendum that asked voters whether the United Kingdom should stay in the European Union.
Theresa May won the first round with an overwhelming result of 165 votes - followed by Andrea Leadsom on 66, Michael Gove on 48 and Stephen Crabb on 34.
Mrs Leadsom, who played a prominent role in the campaign for Britain to leave the European Union, is likely to attract votes from Eurosceptic activists who want a "Brexit prime minister" to oversee withdrawal negotiations.
May, who has served as Britain's Home Secretary since 2010, is seen as the favorite to replace outgoing Prime Minister David Cameron.
Conservative Party officials have said that the victor will be announced by September 9, although there have been calls for the process to be sped up to help minimize the post-Brexit uncertainty.
The next prime minister will be tasked with the complicated process of negotiating the UK's departure from the 28-member bloc.
Due to the structure of Britain's parliamentary system, the victor will become prime minister, at least until another election is called.
In the aftermath of the vote May said: "This vote shows the Conservative party can come together and under my leadership it will".
He added: "I want to offer particular congratulations to Andrea Leadsom on her stunning achievement".
Andrea Leadsom or Theresa May - who should be Britain's next PM?
Leadsom's campaign chief, Tim Loughton, said: "It was absolutely right that this would be an all-women shortlist".
It had led May to urge her supporters to not vote tactically as she once again called for a "proper contest".
May has said she is "delighted" with the support she has received so far. "There must be no attempts to remain inside the European Union, no attempts to rejoin it through the backdoor and no second referendum".
She is clearly the person they believe is best suited to lead us.