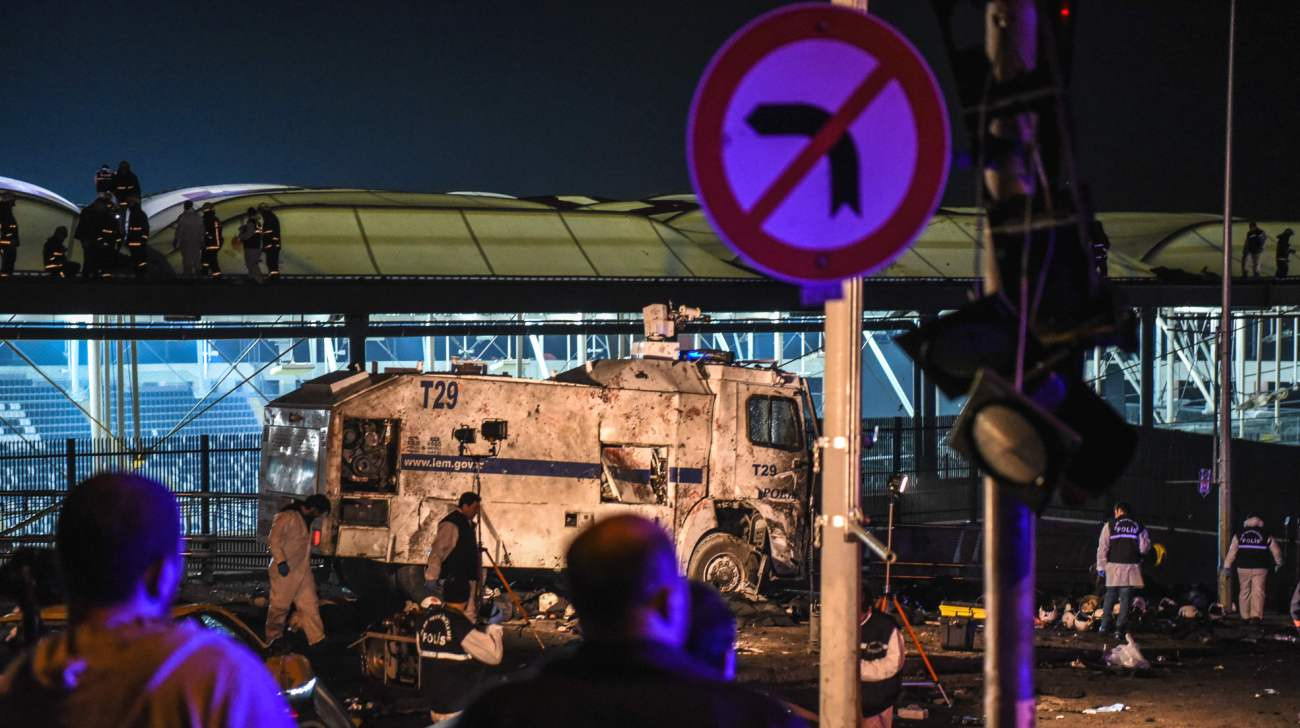 Two explosions struck Saturday night outside a major soccer stadium in Istanbul after fans had gone home, an attack that wounded about 20 police officers, Turkish authorities said.
Bursaspor football club said none of its fans had been injured, privately-owned NTV television reported. "The wounded are police officers".
Besiktas, the Turkish Super Lig champions, released a statement condemning "the terrorists.who attacked our heroic security forces, who provided security for both our supporters and those of our visitors Bursaspor".
A suspected vehicle bomb outside of a soccer stadium in Istanbul, Turkey, injured around 20 people on Saturday.
The blast came just hours after the end of a match between two of Turkey's top teams Besiktas and Bursaspor. "Football fans drinking tea at the cafe sought shelter, it was frightful", he told Reuters.
Bursaspor said none of the wounded were fans and issued a statement saying "we wish a speedy recovery to our wounded citizens".
Turkish media have reported that the explosions were following by gunshots.
"Two bombings may have taken place according to our understanding: one outside the stadium. the other at Macka Park", Soylu told reporters in Istanbul. "We have no information on the number of dead".
Sports Minister Akif Cagatay Kilic said on Twitter: "I condemn the cruel terror attack in Istanbul".
In June, 47 people were killed in an attack at Istanbul's Ataturk Airport.
Another 57 people, 34 of them children, were killed in August in a suicide attack by an Isis-linked bomber at a Kurdish wedding in the southeastern city of Gaziantep.
Saturday's violence comes at a time of prolonged political upheaval in Turkey.