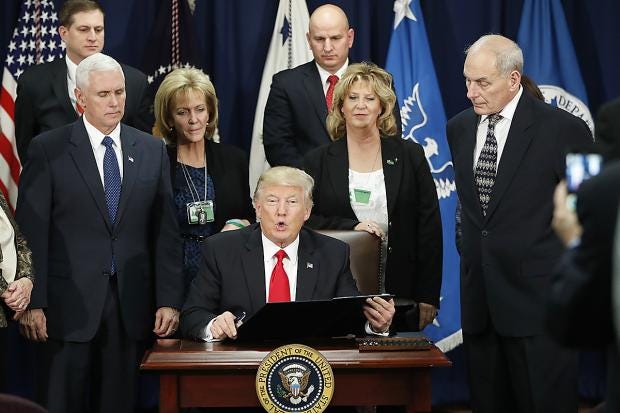 The draft order calls for enacting "at least a 40 percent overall decrease" in remaining U.S. funding toward worldwide organizations and for terminating funding for any organization that "is controlled or substantially influenced by any state that sponsors terrorism" or is blamed for the persecution of marginalized groups as well as any other systematic violation of human rights.
The Trump administration is considering actions that would reduce the US commitment to the United Nations and evaluate whether the United States should pull out of multi-national treaties, officials said.
The second draft order to halt and review multilateral treaties excludes those "directly related to national security, extradition, or global trade", according to the Times, but it could potentially apply to such treaties as the Paris climate agreement and conventions on child rights and discrimination against women.
Both orders call for reviewing funding that could go toward the International Criminal Court, even though the United States does not now provide any funding to that body.
The first order, named "Auditing and Reducing U.S. Funding of International Organisations", would directly impact the UN's climate body because it has granted Palestine full membership.
The draft order, which was obtained by the Times, also calls for decreasing remaining USA funding to worldwide groups by at least 40 percent.
The outline specifically asks the committee to examine USA funding for peacekeeping operations overseas, the Times said.
Trump has criticized some multi-national agreements and the United Nations, the latter in especially harsh terms after the Security Council voted in December to condemn Israel over settlement activity in disputed areas also claimed by Palestinians.
The criteria also apply to groups that support programs funding abortion, it continued, or those that skirt sanctions against Iran or North Korea.
Trump blasted the resolution, saying the United Nations had become "just a club for people to get together, talk and have a good time".