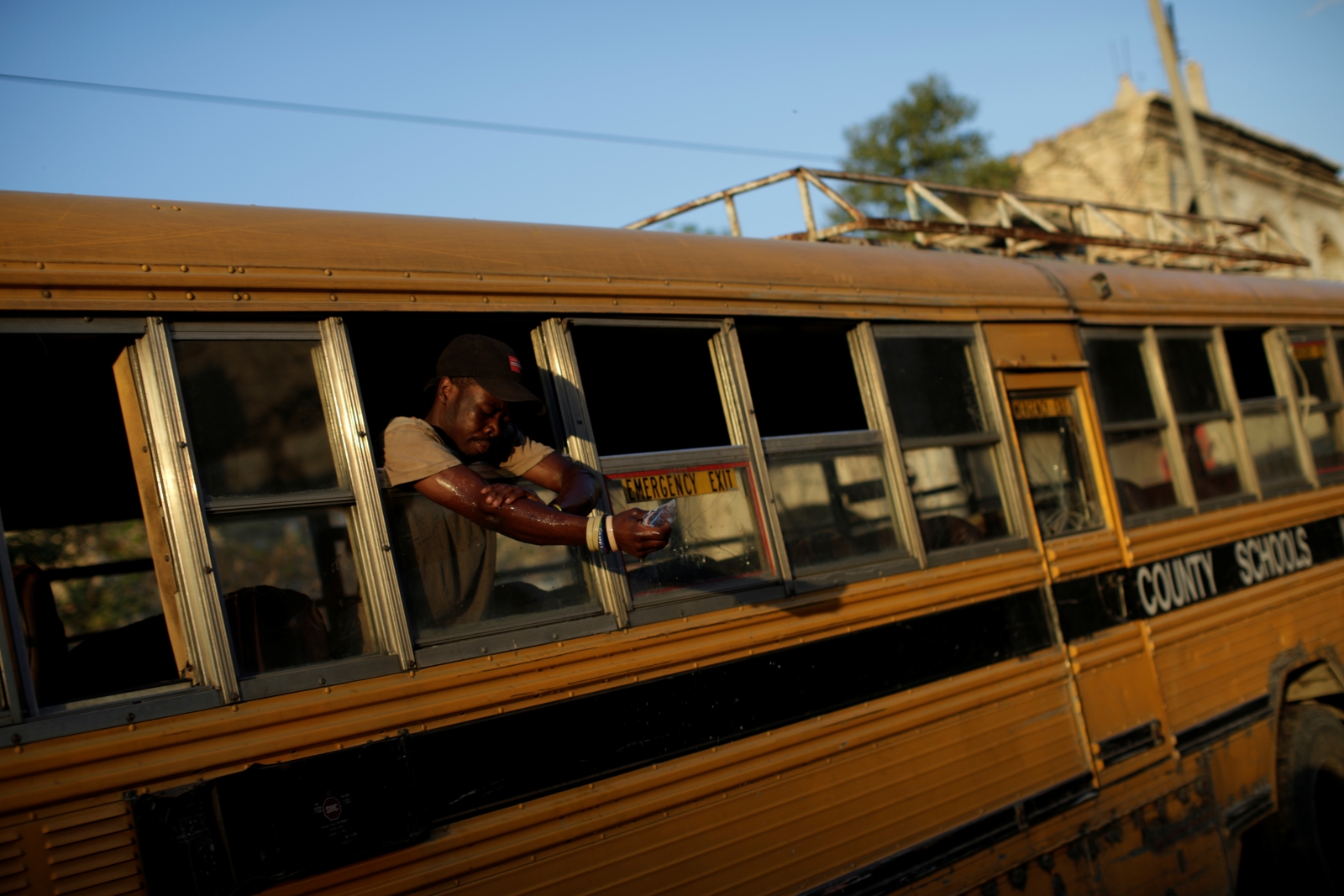 At least 34 people have been killed and 17 injured when a bus ploughed into a crowd outside the northern Haitian city of Gonaives.
The bus then tried to flee the scene, barreling into a group of musicians, killing over a dozen.
The bus was coming from Cap Haitien to Port-au-Prince and the bus driver fled the scene after the accident.
Emergency workers transported the injured to the hospital, while police tried to control an angry crowd.
'The people who were not victims of the accident tried to burn the bus with the passengers inside, said Faustin Joseph, civic protection coordinator for the department of Artibonite, where Gonaives, the regional capital, is located.
Rara is a type of Haitian music played on traditional instruments, with onlookers often joining in the procession.
The cause of the accident is being investigated. Due to the heightened sense of chaos the passengers of the bus were taken to a local police station for protection.
According to a spokesperson for the Ministry of the Interior, people began throwing rocks at the bus, injuring others. Haiti's roads are notoriously unsafe, with road safety rarely observed by drivers and other users.