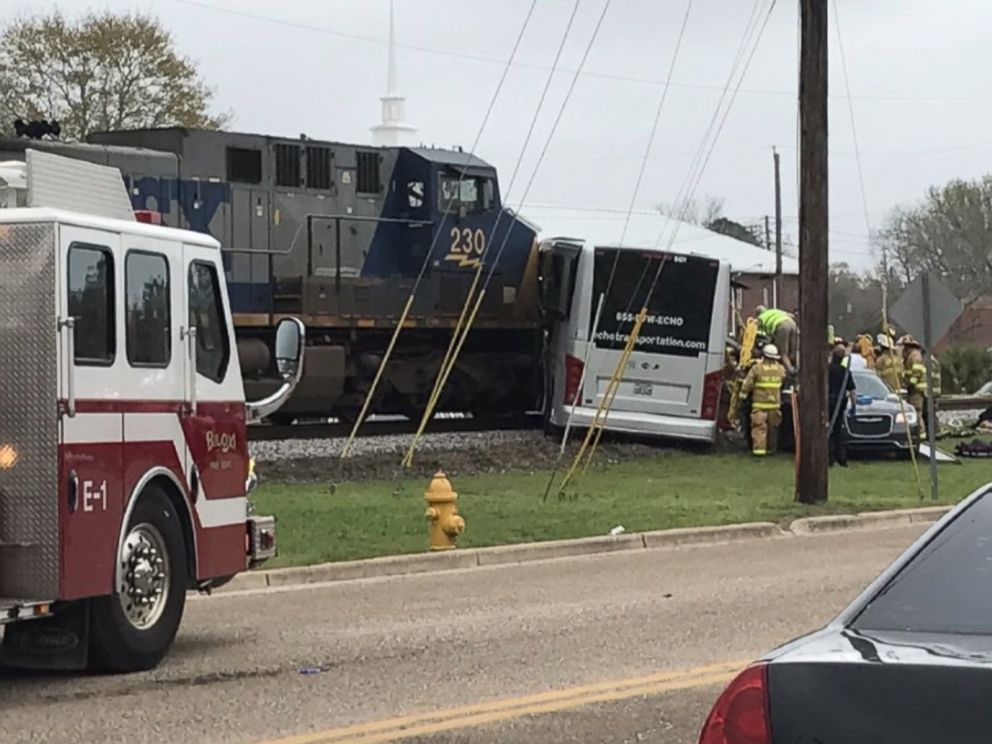 Four people were killed and dozens were injured after a charter bus and train crashed into each other Tuesday in Biloxi, officials said. The crash occurred in the early afternoon at about 2:30 p.m. local time, the Sun Herald reported. The passengers on the bus were senior citizens traveling from Austin, Texas, to the casino in Biloxi, WLOX-TV reports.
More details to come.
A witness told the Sun Herald that the bus was stalled on the tracks for roughly five minutes before being broadsided by the train, as passengers were disembarking. It is unclear why the bus was stopped on the tracks. He said there are deaths and injuries, but he could not immediately quantify them.
Rescuers have been removing trapped passengers through emergency windows, and at least one person has been taken to hospital by air ambulance.
Visual evidence and eye witness testimony indicate the train "t-boned" the bus on the tracks. The company has yet to make a statement about the incident. The bus driver is alive and speaking with authorities.
Biloxi is a city of 44,000 residents on the Gulf Coast of Mississippi.