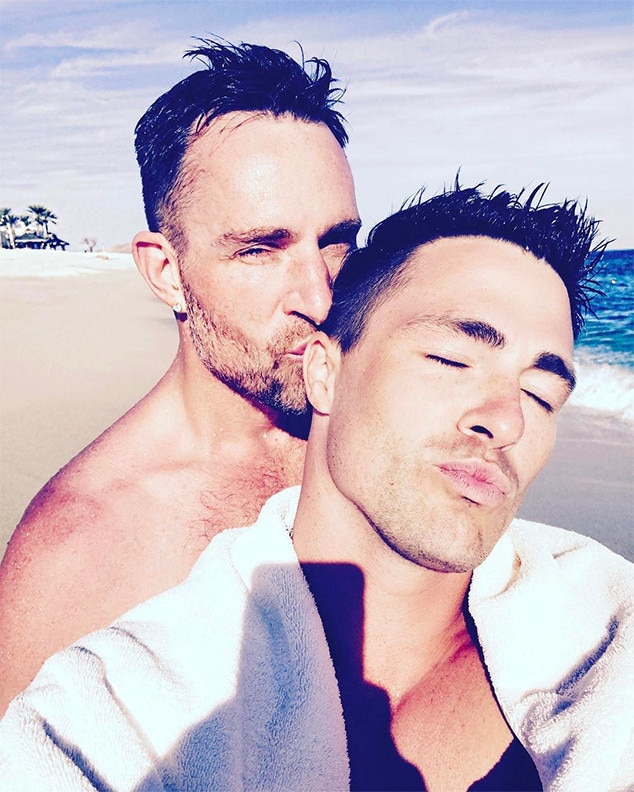 Haynes Instagrammed a picture of the two kissing in front of an impressive fireworks display, writing, "I SAID YES!", and adding a ring emoji.
Teen Wolf star Colton Haynes announced this week that he was engaged to boyfriend and celebrity florist Jeff Leatham. "The most special night of my life @jeffleatham". "Love yep he's the one", Leatham captioned one of his videos.
As it turns out, Cher herself even videoed in to serenade the couple with "I Got You Babe" before Leatham popped the big question.
Colton showed off the scene of the proposal in an Instagram story he posted late on March 11.
"I have known Jeff forever, and he is just unbelievable, and I think they are going to be really happy and I am excited for them", Cher told ET.
"Jeff, you're crying", Colton said in a video. "I can't believe you", Haynes gushed.
The pair, who are now on a tropical vacation, were confirmed as an official couple back in February.
In addition, the pair have been gushing about each other on social media during their vacation.
Colton officially came out as gay to the world last May, where he also revealed that he suffered with anxiety.
"So happy you're finally home my love ❤️❤️". Is there something else you'd like to tell us, guys?