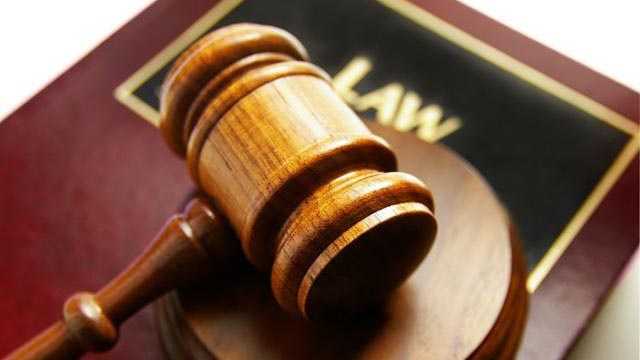 In a significant and meaningful victory for LGBTQ workers, a Federal court in Chicago ruled on Tuesday that the 1964 Civil Rights Act indeed protects persons who identify as LGBTQ from job discrimination, thereby expanding workplace protections in the landmark law to include sexual orientation.
The 8-3 ruling by the Seventh U.S. Circuit Court of Appeals in Chicago marks an expansion of employee protections under the 1964 Civil Rights Act that has always been sought by the LGBTQ community.
The issue could still land before the Supreme Court at some point.
The decision, from the Seventh Circuit Court of Appeals in Chicago said "discrimination on the basis of sexual orientation is a form of sex discrimination".
The landmark case involved a teacher, Kimberly Hively, who alleged that an IN community college would not hire her on a full-time basis because she's lesbian.
"Any discomfort, disapproval, or job decision based on the fact that the complainant - woman or man - dresses differently, speaks differently, or dates or marries a same-sex partner, is a reaction purely and simply based on sex", Judge Diane Wood wrote for the majority.
Writing for the majority, the Seventh Circuit's Chief Judge Diane Wood (a Clinton appointee) acknowledged that the decision in Hively v. Ivy Tech required taking a "fresh look" at previous rulings by federal appeals courts "in light of developments at the Supreme Court extending over two decades". This ruling is somewhat surprising as most of the judges are fairly conservative, and five of the eight who ruled in favor were appointed by Republican judges.
Hively said she hopes the ruling ultimately closes "the gap that was left when the marriage law passed", and that it "gives people pause when they're bullying someone over their sexual orientation". Hively's case, Nevins said, will return to the U.S. District Court in the Northern District of in, which previously had sided with Ivy Tech and dismissed Hively's case with prejudice.
Last week brought bad news for the LGBT community, thanks to President Donald Trump's decision to revoke an Obama-era order which had forced contractors doing business with the federal government to have complied with federal laws banning anti-LGBT discrimination for at least three years.
"I have been saying all this time that what happened to me wasn't right and was illegal", Hively said in a statement released by the gay rights legal organization Lambda Legal, which represents her. Late in January, the White House declared Trump would enforce an Obama administration order barring companies that do federal work from workplace discrimination on the basis of sexual identity. But in February, it revoked guidance on transgender students' use of public school bathrooms, deferring to states.
Ivy Tech said in a statement that its policies specifically bar discrimination based on sexual orientation and that it denies discriminating against Hively, a factual question separate from the 7th Circuit's finding regarding the law.
"But Title VII does not provide a remedy for this kind of discrimination".
The debate in the Hively case revolved around the meaning of the word "sex" in Title VII of the Civil Rights Act.