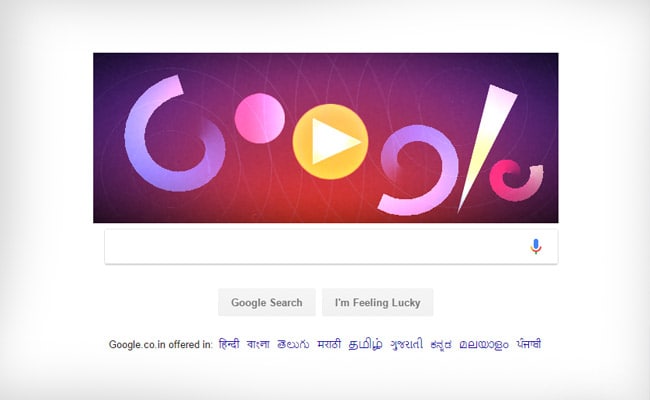 California, June22:Google is marking what would be the 117th birthday of German-American artist Oskar Fischinger with an interactive new Doodle that lets users create their own audio-visual masterpieces in the abstract animator's distinctive style. The Google Doodle celebrates his 117th birthday today.
In 1936, Fischinger and his wife fled Germany when it became clear he could not pursue his art under Hitler's regime.
In the world of design, Fischinger is a towering figure, especially in the areas of motion graphics and animation. "There exists a music of the visual world", he once said. Each dot represents a musical note that when combined form a musical composition that is played on a loop. His works were impeccable crafted stop-motion animations which were synchronized to music and he constantly fretted and worked over each of them for months and even years before completing a project.
"It's wonderful to know that his work, which has been steadily praised since the 1920s, will continue to receive worldwide recognition".
The Google Doodle starts with Fischinger's famous quote, "Music is not limited to the world of sound". Each frame was carefully drawn by hand or photographed at a time when there were no computers to fall back on.
He took up oil painting, and in 1947 created the seminal Motion Painting No 1 - a short animated film created by filming individual brushstrokes of paint on acrylic glass.
Fischinger was also given an office at Paramount.
Fischinger's family carried out his work with the lumigraph after his death in 1967, with his son creating two more of the instruments and his widow and daughter gave performances with it.