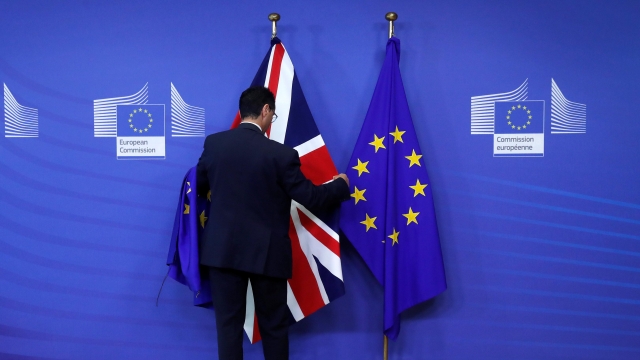 The European Parliament's chief Brexit negotiator on Monday threatened to veto a plan by the British government on the status of EU nationals after Britain leaves the bloc, calling it a "damp squib".
Also to be determined is the cost of Britain's exit from the bloc. Mr Fox ruled out any delay to full European Union withdrawal that prevented Britain from signing trade deals with non-EU countries from day one after departure day, in March 2019.
However, the biggest sticking point Davis and counterpart Michel Barnier are likely to face behind closed doors is the future role of the European court of justice, given Theresa May has vowed to take the United Kingdom out of its jurisdiction.
Negotiations on Britain's exit from the European Union resumed Monday, with the bloc's chief negotiator saying it was time to start focusing on concrete proposals, local media reported.
"We made a good start last month, and this week we'll be getting into the real substance", he said.
Barnier, who has repeatedly called on Britain to set out a full divorce strategy, said they needed to "examine and compare our respective positions in order to make good progress".
There was little let-up on Monday, with the Telegraph citing an unidentified cabinet minister as accusing Hammond of trying to frustrate Brexit, and treating pro-leave colleagues as if they were pirates who had kidnapped him. Mr Hammond all but admitted a report he had told the cabinet that public-sector workers are "overpaid" was true - while denying he had said "even a woman" can drive a train.
"I hope very much that people will look at the offer in the spirit it deserves". Meanwhile, Liam Fox, the International Trade Secretary, fired his own warning shot by laying down strict conditions for any transitional deal, as demanded by the chancellor. UK's negotiating chief is expected to return to Brussels to wrap up the second round of talks and assess this negotiating week alongside Barnier at the Berlaymont press room.
The prime minister had made similar pronouncements before, but the statement to MPs and peers carried weight in Brussels. Unsurprisingly, the Brits have expressed opposition to these figures; Foreign Minister Boris Johnson labelled the sums "extortionate", saying Brussels can "go whistle" for the money. These two key players will meet regularly through the week, with the aim of keeping the talks on track. Barnier and Davis are to brief the media on Thursday, when they would give political endorsement to whatever officials have managed to agree.