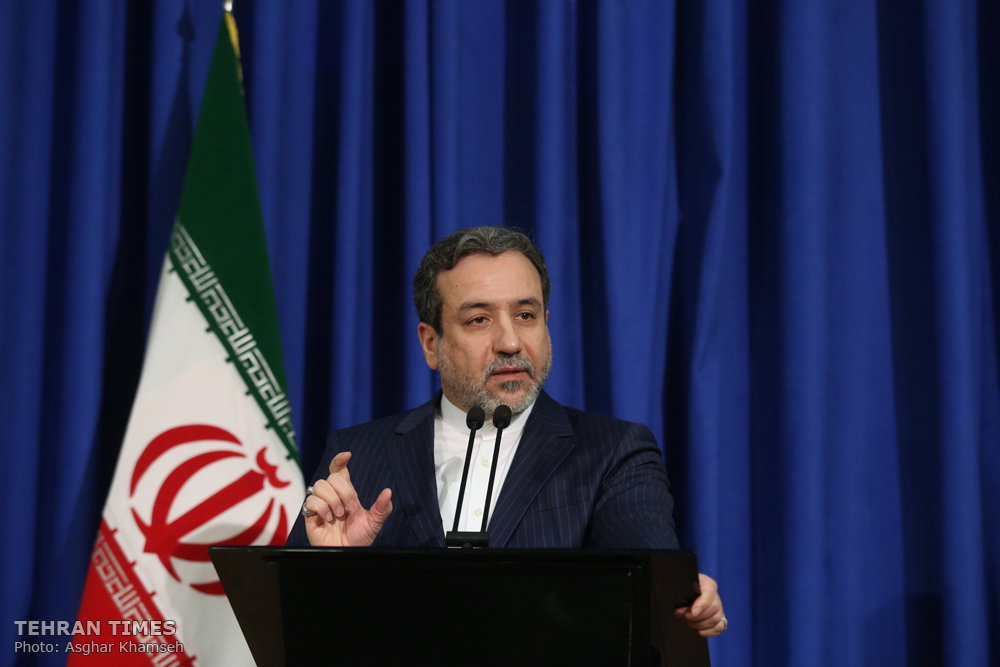 Iranian President Hassan Rohani said at a cabinet meeting on July 26 that his country will respond if the United States enacts a new sanctions bill.
Rouhani added, "Neither do the sanctions reduce the resistance of the people and the Islamic Republic of Iran nor do they change our policies". He went on to add that President Trump's press secretary had said he would likely sign it into law.
"The US congressmen accuse Iran of destabilizing the region while their government, by invading Iraq, had a key role in creating such terrorist groups as ISIS".
Iran on Thursday successfully tested a satellite-carrying rocket after promising a response to proposed US sanctions over Tehran's ballistic missile program.
"Iran will definitely respond to the USA hostile move", he noted.
Iranian Deputy Foreign Minister Abbas Araghchi was the first Iranian official to respond to the USA bill, which he described as "a hostile measure" against the nuclear accord even if it was only "a compilation of previous U.S. in the non-nuclear fields".
"Any new sanctions represent a threat to the viability of the nuclear deal, which was a significant accomplishment for European Union diplomacy, as well as a threat to future business on Iran", said Suzanne Maloney, a senior fellow in the Brookings Center for Middle East Policy.
Chairman of the Iranian Parliament's Committee on National Security and Foreign Policy Alaeddin Boroujerdi said the committee would discuss the USA bill on Saturday in an urgent meeting.
Both Russia and Iran responded angrily to the congressional move on Wednesday, warning of a "decisive response" should President Donald Trump grace the bill with his signature.
According to terms of the Joint Comprehensive Plan of Action - the official name for the nuclear deal - the U.S.is obliged to implement the agreement with "good intention" and in a "constructive atmosphere" and avoid taking any action that prevent a successful implementation of the accord, Araqchi stated.
"We'll talk about the subject in 90 days but I would be surprised if they were in compliance", he told the Journal in an interview.
"You would have thought when that deal was made by Secretary [of State John] Kerry - maybe the worst negotiator I've ever seen - you would have thought that Iran would have said, 'Thank you, United States".
"They assume Iran would surrender under a little pressure, but they are wrong".