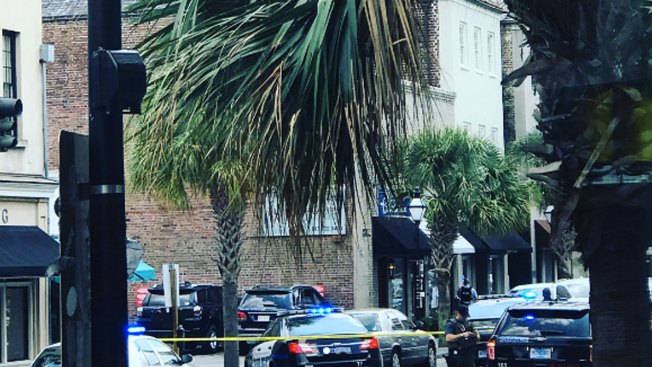 A "disgruntled employee" who shot and killed a person and wounded another at a Charleston, South Carolina, restaurant was shot and critically wounded, Mayor John Tecklenburg told reporters Thursday.
Interim Charleston Police Chief Jerome Taylor says all the hostages at Virginia's restaurant were rescued safely.
Police said one person was shot and taken to the hospital. This is not a hate crime.
The gunman is said to be a disgruntled ex-employee of the diner in a tourist area of Charleston, the city's mayor told Fox News.
Emergency responders including a SWAT team swarmed the downtown restaurant, Virginia's on King, where the shooter reportedly entered, locked himself in, and told patrons he was the "new king of Charleston".
The shooting was reported just after noon on King Street, police spokesman Charles Francis said in a statement.
A shooter opened fire in downtown Charleston, South Carolina, on Thursday, prompting law enforcement, including snipers, to descend on the scene.
One customer ran out back door.
Charleston Police deployed SWAT teams and a bomb squad unit to the area, while warning people nearby to stay inside buildings or leave the area.
Police are asking people to avoid the area.
Authorities did not release the names of the gunman or the man killed. Roof was sentenced to death in the case.
Please refresh this page for updates to this breaking story.