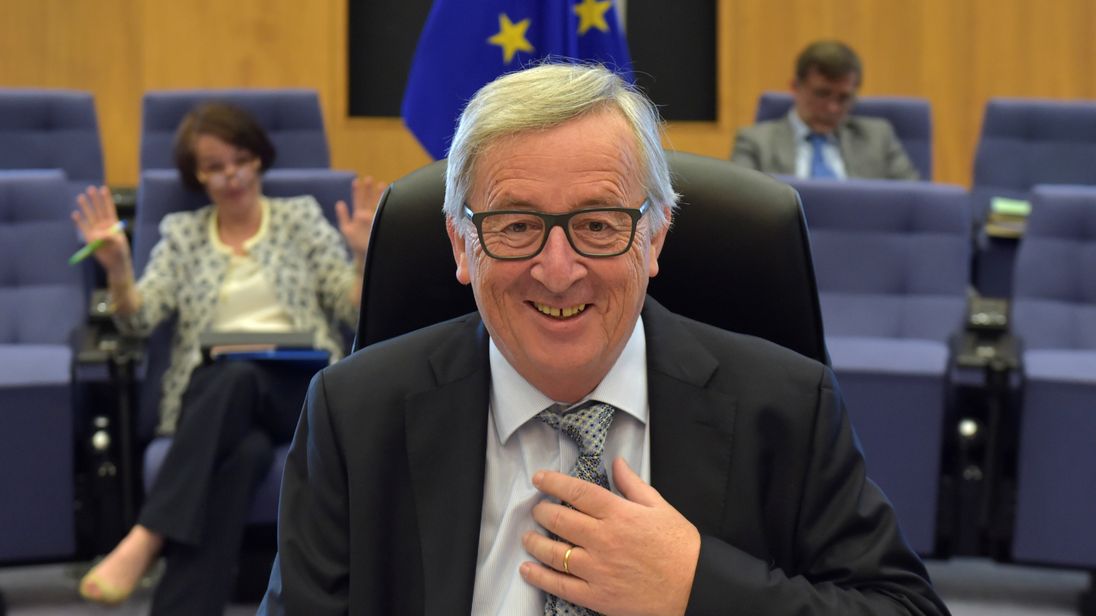 THERESA May has hit back at inflexible Brussels chiefs for not coming up with ideas about how to resolve Brexit problems, as talks continue to stall.
A senior government source said British negotiators have peppered European Union officials with queries about the legal principles Brussels believes should be used to calculate the final exit bill.
Denmark's ambassador to the UK Claus Grube warned against the "no deal" rhetoric, telling the BBC: 'I think it's better that we go to the negotiating table and we talk about things.
The EU's chief Brexit negotiator Michel Barnier has said on numerous occasions that talks on future trade relations between the United Kingdom and the EU will not start until "sufficient progress" has been made on the divorce bill, citizens' rights, and the Irish border.
The negotiations are now stuck, in the British view because of commission inflexibility, and in the commission view, because we haven't set out enough detail on vital preliminary matters, including our financial obligations.
"We believe we are in a good position and would like to move on to discuss our future relationship", a Number 10 spokeswoman said. European lawmakers will have to approve any separation agreement at the end of the Brexit negotiations.
The UK isn't taking Brexit very seriously, according to European Commission president Jean-Claude Juncker.
Mr. Juncker added: "First of all we settle the past before we look forward to the future".
The UK's Davis insists the country wants a mutually beneficial trade deal, but there are points on the European Union agenda that London will never accept - despite calls from the Labour Party to remain in the single market at least.
Yesterday Mrs May confirmed that Britain hoped to be able to copy and paste trade deals the European Union has with other countries after Brexit. He added, "they have made it quite clear that we can not honor the decision of the referendum if we remain in the customs union and the single market".
There will be two more rounds of negotiations in September and October before March 2019 when the Brexit deadline will be due.
He added: 'I did read, with the requisite attention, all the papers produced by Her Majesty's Government and none of those is actually satisfactory. In December, EU member states agreed that no new accession chapters would be opened until Ankara reversed course.