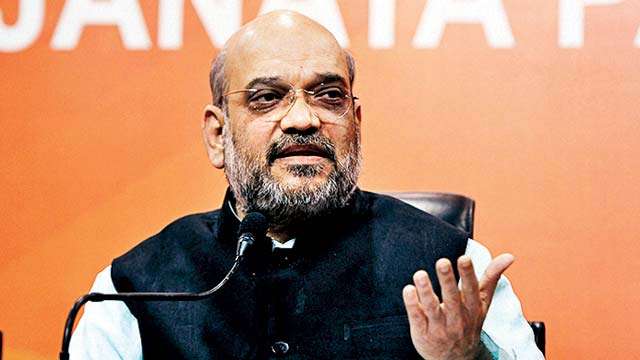 The tour is meant to be a loud no from Yadav to Janata Dal (United) chief Nitish Kumar against the latter's decision to dump the Grand Alliance and re-join the BJP-led NDA.
A few days ago, Sharad told reporters that Nitish by siding with the BJP has insulted the people of Bihar as the mandate was for the Mahagathbandhan (Grand Alliance) and against the communal forces during the 2015 Bihar Assembly elections.
Party sources said that CM Nitish Kumar was unhappy with Yadav over his public remarks expressing his reservations with the developments that transpired last month. "People like Sharad and I formed the party and worked tirelessly for it in the past twenty years".
Addressing the media, Sharad Yadav said that people, who established the mandate, were hurt because of the whole situation.
The veteran socialist leader added, "It is probably for the first time in country's 70-year-old democratic history that two parties or alliances, which fought against each other with separate manifestos, later came together with combined manifesto".
He further added that entire opposition is disappointed with alliance failure and even some people from NDA didn't like this. However, his senior party leader Sharad Yadav, who revolted against his party chief's decision to join NDA, will send close aide Ali Anwar Ansari to attend the meeting.
Only one JD (U) leader from the state, former Bochahan MLA Ramai Ram, was among those who joined Yadav, following which reports emerged of several JD (U) leaders who support Kumar calling for action against Ram.
Yadav is on a three-day visit to eight districts in Bihar including Patna, Muzaffarpur, Samastipur, Supaul and Madhepura.
JD (U) leaders, alarmed by Yadav's open defiance of Nitish Kumar, termed his statements as "anti-party activities" and hinted that disciplinary action against him, possibly his expulsion from the party, is being contemplated by the party's core group. I consider this as a responsibility.
Sharad Yadav wants to be expelled from the JD (U) because that will mean he does not lose his Rajya Sabha membership, which will happen if he resigns. "These people (Nitish Kumar and his group) have no contribution for the party", he said. When party chief Bashishta Narain Singh was approached by The Indian Express to talk about the matter, he said it's a personal visit and the party doesn't have anything to do with it.
"People of the Sarkari (official) Janata Dal have become the Chief Minister and Ministers in Patna and then there is the real Janata Dal among the masses", Sharad Yadav said. However, RJD's support for Yadav was clear from the presence of several volunteers of the party on his route.