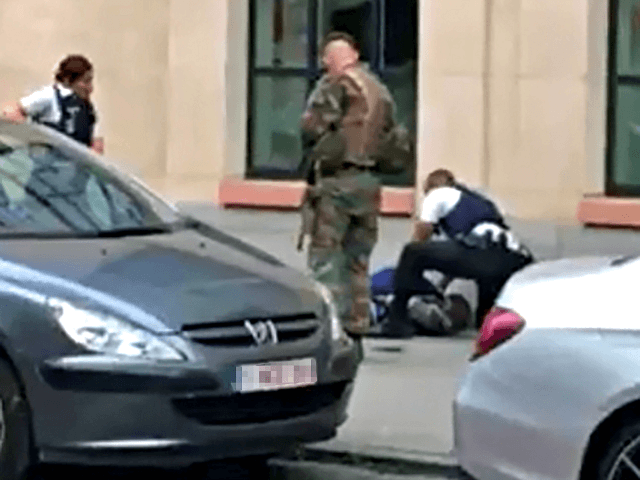 Authorities said that the 30-year-old man is not known for any terrorist activities.
Belgian police on Friday said they had "neutralized" a man suspected of attacking three soldiers with a machete. One of the soldiers suffered a wound to the face, the other has a hand injury.
The attacker was armed with a knife, the federal prosecutor's office said.
RTBF reported the suspect was a Somali man who is alleged to have shouted "Allahu Akbar" - God is greater - before the attack.
"With the identity that we now have it is a 30-year-old man who is not known for terrorist activities", a spokeswoman for the prosecution in Brussels said.
The Belgian Prime Minister, Charles Michel, expressed "all our support to our soldiers" in a Twitter post.
"There was an attack against a soldier in Brussels", federal police told AFP.
Photographs showed the street cordoned off with police and troops in the area. Our security forces stay on alert.
The attacker is reportedly in serious condition in a hospital. "We are following the situation closely".
About an hour later, two police officers were attacked outside Buckingham Palace in London, police said.