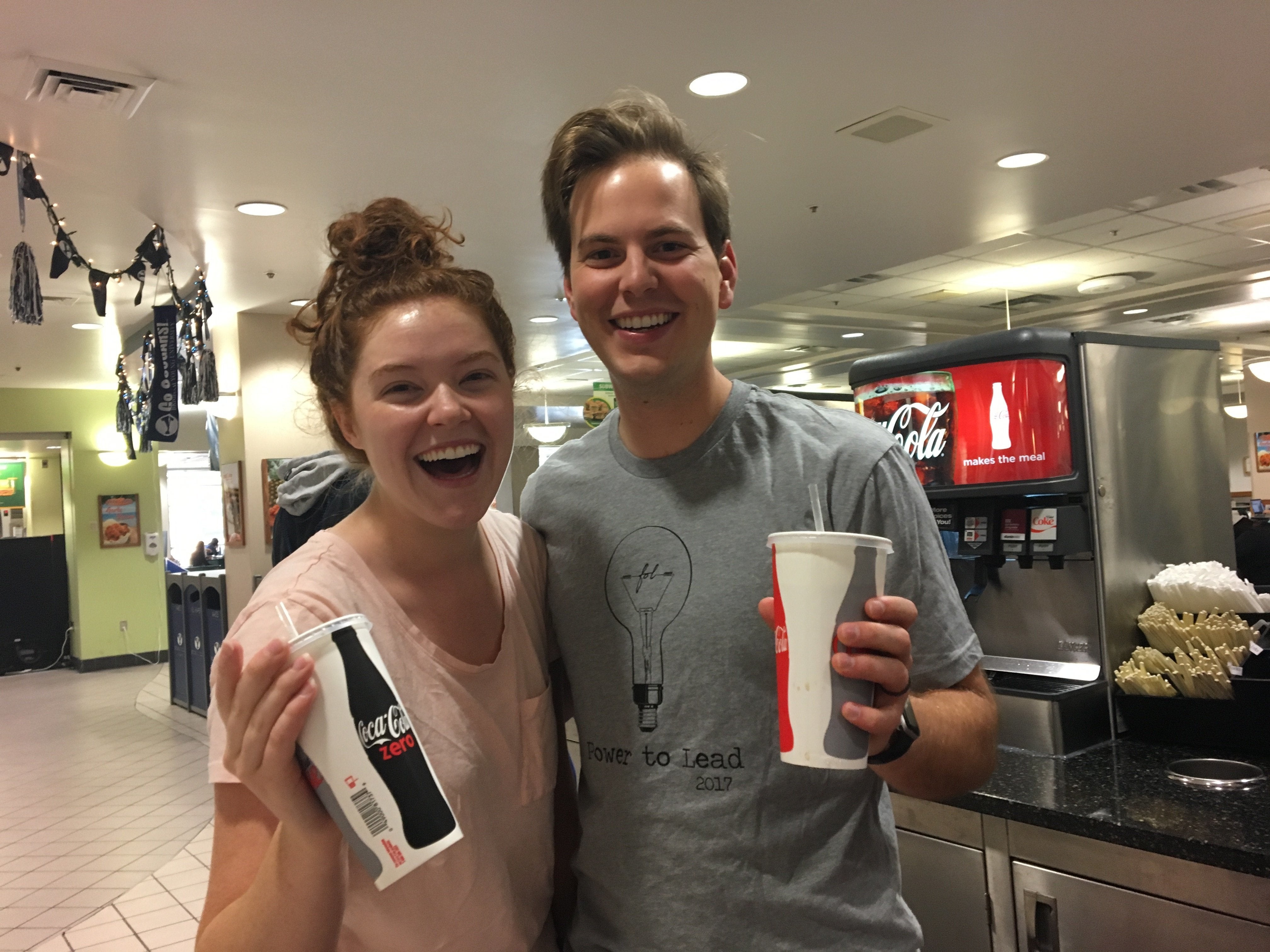 Provo, Utah's Brigham Young University, operated by the Mormon church, is reversing its six-decade ban on selling caffeinated soft drinks at its sporting events and in its dining halls and campus buildings.
Students were abuzz about a change that meant they'll no longer have to make off-campus runs to load up on their favorite caffeinated sodas to jolt their sleep-deprived brains.
The college, owned by the Mormon church, quietly ended its 60-year ban on caffeinated soda sales on Thursday. While the campus has had soda vending machines, none of the drinks sold were caffeinated. "The Church's health guidelines prohibits alcoholic drinks, smoking or chewing of tobacco, and "hot drinks" - taught by Church leaders to refer specifically to tea and coffee", the church wrote at the time.
The campus has a contract with Coca-Cola and will be installing the "freestyle" dispensers around campus.
BYU Food Services began selling caffeinated Coca-Cola products this week, Dean Wright, director of BYU Dining Services said in a post on the school's website.
That led to some on campus petitioning for caffeination.
Bottled-water consumption in the USA hit 39.3 gallons per capita a year ago, while carbonated soft drinks fell to 38.5 gallons, marking the first time that soda was knocked off the top spot, according to data from industry tracker Beverage Marketing Corp. The Daily Universe, the BYU student paper, quoted a university spokeswoman saying at the time that "there has not been a demand for caffeinated beverages".
In the FAQ, BYU said it was adjusting to meet consumer demand now. "Campus dining services has just not offered them".
Current and former students took to social media to weigh in on the new policy, posting photos of themselves holding bottles and cans of the sugary beverages.