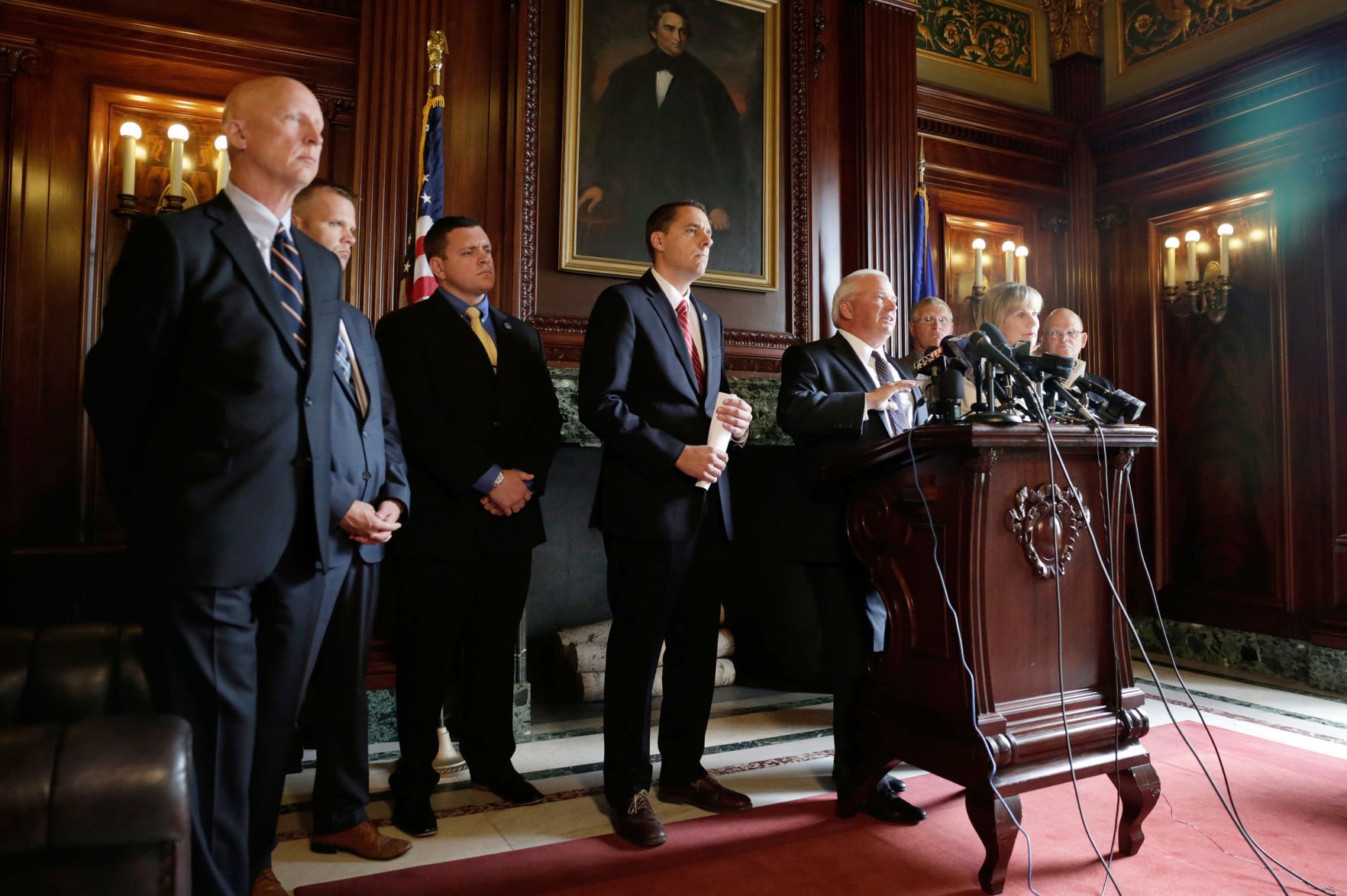 The $76 billion spending plan goes to Gov. Scott Walker for his signature.
They also cited a study by the Legislature's nonpartisan fiscal bureau projecting state government will take 25 years to make back its investment on Foxconn.
The senators say Walker also plans to veto the budget to allow school districts to conduct referendum votes only on regularly scheduled primary and general election days. The GOP controls the Senate 20-13 but Fitzgerald needs 17 votes to pass anything and two other senators, Rob Cowles and Dave Craig, are withholding support for the spending plan as well.
The state Assembly began debating the budget shortly after noon Wednesday.
Several closed-door meetings were held Friday to work out a deal in an effort to push the two-month late budget to Walker. The Assembly is voting on it Wednesday.
Walker, who is in South Korea on a trade mission, has also been personally involved in trying to broker a deal, said his spokesman Tom Evenson.
Democrats have assailed the budget as a missed opportunity that benefits the wealthy since it would cut income taxes primarily paid by high earners but not reduce income taxes across the board or for poor working families as Walker had urged.
Walker says he would support moving up elimination of the state prevailing wage to January 1 or even sooner.
The bill would exempt Foxconn from some state rules protecting wetlands and waterways, provisions that environmental groups say they'll challenge in court. It would end in September 2018 under the current version of the budget.
Kapenga, Stroebel and Nass - who are all from southeast Wisconsin in or near the Milwaukee suburbs - issued a list of demands on Wednesday they said had to be met to secure their vote for the budget. Sen. That would set up a possible final vote in the Senate this week or early next.
Walker says in a statement he looks forward to signing the budget soon.
"Stop asking your hardworking constituents ... to line the pockets of billionaires", said Rep. Amanda Stuck, a Democrat.
The budget up for debate largely mirrors what Walker introduced in February and comes before he runs for re-election next year.
Republicans have touted the budget as full of good news, pointing to a almost 6 percent increase in funding for K-12 schools, a tuition freeze at UW campuses and a small property tax cut.