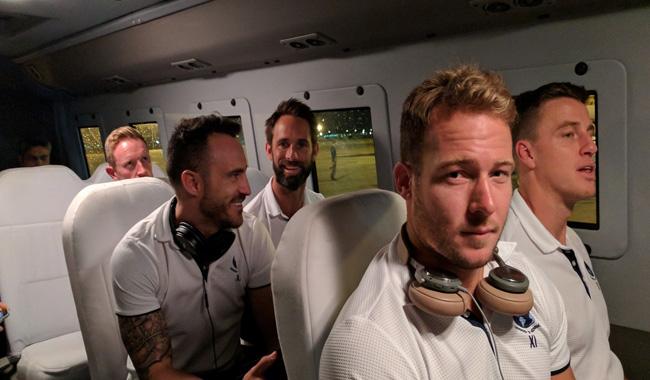 Pakistan is once again hosting global cricket, and fans in the cricket-crazy country seem to be loving it. Ladies and gentlemen, the World XI looks forward to celebrating the resumption of global cricket in Pakistan by playing some competitive cricket and we hope to see some very interesting over the next few days.
During the innings break the Pakistan Cricket Board arranged a lap of honour for retired greats Shahid Afridi and Misbah-ul-Haq.
Shoaib Malik hit two sixes in his seven-ball 17 not out as Pakistan added 58 in the final five overs to reach 183.
Najam Sethi expressed his gratitude to the ICC for lending hand for the resumption of worldwide cricket to Pakistan by sending its World XI. "ICC will be extending help to Pakistan for the return of worldwide cricket and it will be persuading the other cricket playing nations to visit Pakistan in due course of time", said the ICC official.
According to some media reports, the PCB is spending US$2.5-3 million for staging the three-match Independence Cup against World XI.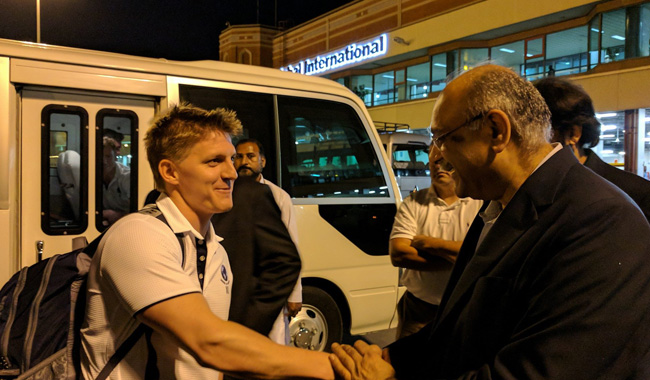 PCB gets a breakthrough in terms of attracting worldwide cricket to Pakistan
Meanwhile, Pakistan cricketers have not disappointed fans who thronged the Gaddafi Stadium to witness their superstars in action.
Pakistan celebrated the return of worldwide cricket with a thumping 33-run win to clinch the final Twenty20 match and the series against a World XI team at Lahore's Gaddafi stadium on Friday (Sep 15). However, when the players got used to the conditions, they came back strongly in the series and marked a convincing win in the second game. "It is not just about cricket".
The former Kiwi all-rounder expected more global teams to travel to Pakistan if proper security arrangements are kept in place.
"My personal bond with guys like Mushtaq Ahmed and Muhammad Akram and my brother's experience with the Pakistani players make it particularly special for me to be here". This short tour is for something bigger. It's something I would be glad to have been a part of. "I am sure in couple of years time we are going to talk about holding ICC events in Pakistan".
Ben Cutting and Amla both fell in Ali's first over before former Australia captain George Bailey and Du Plessis also departed. "It will be good for the children to see their heroes play", said the former New Zealand all-rounder.