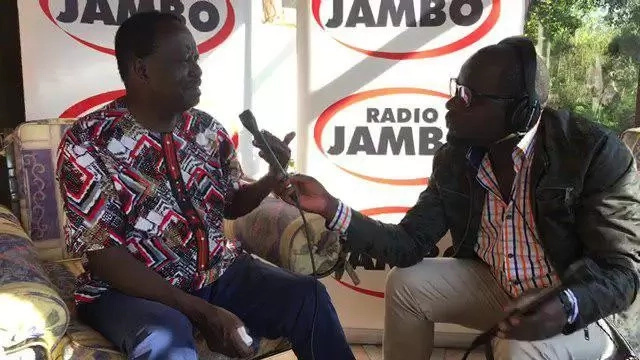 The country's Supreme Court annulled the results of an August 8 election - won by President Uhuru Kenyatta - citing irregularities in the counting process and mismanagement by the Independent Electoral and Boundaries Commission (IEBC).
Two protesters killed in Bondo as demonstrators clash with police in rally calling for reform of electoral commission. Hospital authorities said 20 people were injured in Kisumu, an opposition stronghold.
The opposition has vowed to continue with its daily protests next week and to push for the dismissal of 12 election commission officials accused of rigging the vote on August 8.
Kenya´s opposition National Super Alliance (NASA) leader, Raila Odinga, withdrew on Tuesday from a court-ordered re-run of the presidential election due on October 26, saying the vote would not be free or fair and leaving President Uhuru Kenyatta as the only candidate.
In Nairobi, opposition legislators were repeatedly teargassed as they tried to drive into the city centre.
Police in Kenya's three largest cities also used tear gas Friday on opposition demonstrations that defied a government ban and pressed for electoral reforms ahead of fresh presidential elections on October 26.
The State Department is urging Kenya's security forces not to use "unnecessary force" after police said they shot and killed two opposition protesters amid demonstrations for election reforms.
"If it goes ahead it is not an election, it is a selection", Odinga told Reuters in an interview during a visit to London.
In response, the commission tweeted a letter it sent on Tuesday to Mr Odinga's opposition coalition saying "we have taken the necessary steps to guarantee the integrity of the fresh presidential elections". Three of them are gunshot injuries.
In capital Nairobi, baton-wielding police rained blows at protesters who were caught off-guard; traffic was brought to a standstill in major areas across the city with many businesses remaining closed in fear of vandalism and looting.
Violence in the days after this year's election left 37 dead, according to a local human rights group which said these were mostly at the hands of police. However, the crowd later dispersed peacefully after speeches from opposition leaders, helped along by the first heavy rainfall of the season.