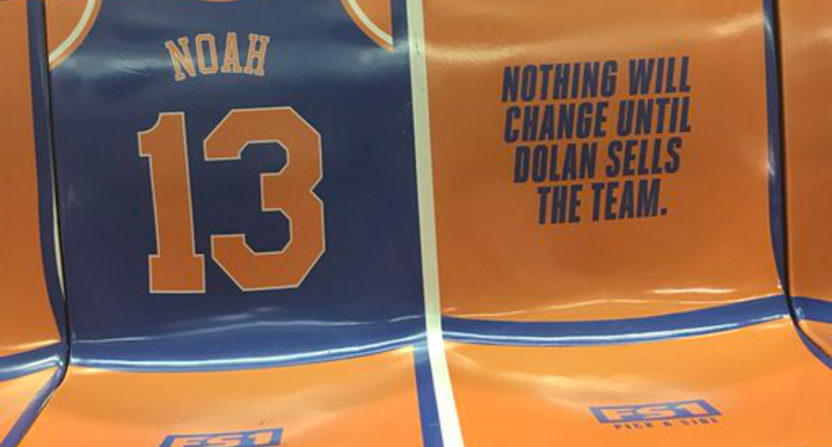 A source said the Knicks, whose logos and players were used in the ad, did not approve the advertising and that it would be taken down by the Metropolitan Transportation Authority.
According to ZagsBlog, Knicks owner James Dolan was "furious" with the advertisements and reportedly called Rupert Murdoch, who owns Fox, to complain.
The campaign, which was plastered on the exterior and interior of a Times Square shuttle train, was created to provoke sports fans.
Fox Sports "wanted to start a conversation", according to a spokeswoman, but has now made a decision to reverse course. A source told Zagoria that Fox executives were "dealing with a s-tstorm internally", adding, "If you post something like this you have to expect Dolan's wrath".
One train vehicle was completely devoted to the Knicks: Half the auto had quotes and statements about the Knicks' awfulness-"Things are looking bleak". Inside that end of the train were seat ads saying things like "sit here if you're hopeless", or "nothing will change until Dolan sells the team".
Same thing with the ad, which no one who saw it will soon forget, particularly since Twitter and the like ensure that you don't need to be near a NY subway to be a witness to it.
The "hopeful" half focused on young star Kristaps Porzingis. "We regret the tone and are removing the content in its entirety". They also added, via ESPN's Darren Rovell, that they plan to take down all ads soon.
The Knicks are not going to be good this year, but they are far from hopeless.