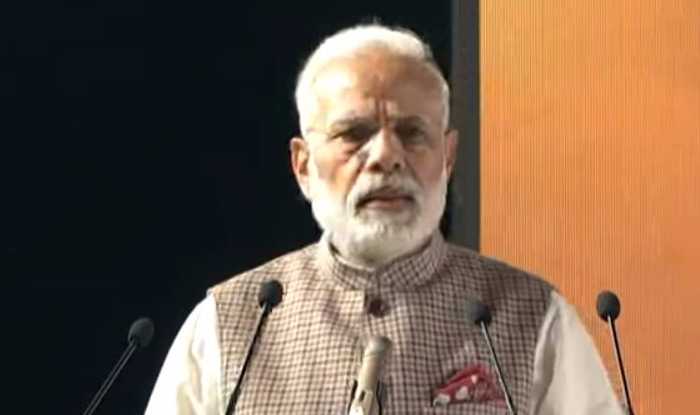 However, the BJP slammed the tweet and said it reflected the "arrogance" of the Congress.
The reactions from Irani came a day after Yuva Desh tweeted an objectionable meme showing Prime Minister Narendra Modi in conversation with US President Donald Trump and UK Prime Minister Theresa May.
The blurb showed Modi mispronouncing "meme" and was corrected by Trump, and May dismissing the PM by stating, "You stick to selling tea". "The Congress has not only insulted the prime minister, but also insulted six crore Gujaratis and 1.25 billion Indians".
"Now Yuva Desh deleting the tweet means nothing, damage is done, be it intentional or unintentional".
Irani said citizens of India have "reassured the Congress party that their dynastic politics is no acceptable to them, their mockery of prime minister's position is not acceptable to them".
According to the political experts, mocking Modi over his tea selling days will not insult him rather add to his strength.
In 2014, ahead of the Lok Sabha elections, Congress leader Mani Shankar Aiyar had made the same mistake at the All India Congress Committee convention, saying Modi was welcome to sell tea there.
It has irked the BJP leadership, prompting Gujarat Chief Minister and prominent BJP leader in Gujarat, Vijay Rupani, to tweet to Rahul Gandhi and ask him if he approved of this.
Addressing mediapersons, Union Sports Minister and senior BJP leader Rajyavardhan Rathore said since Independence, if any person who has been attacked with derogatory language and names, then it is Prime Minister Narendra Modi.
The comment massively backfired, Congress was dethroned and BJP made history by not only winning majority in the general elections, but doing it by a fair margin.
The Youth Congress tweet expectedly didn't go down well with BJP leaders.
Randeep Singh Surjewala, the chief spokesperson of the Congress Party tweeted INC strongly disapproves & rejects such humour through memes. "But if he wants to distribute tea here, we will find a place for him", Mr Aiyar infamously said. "Differences in policy and opinion aside, Congress culture imbibes respect for the PM and all political opponents".