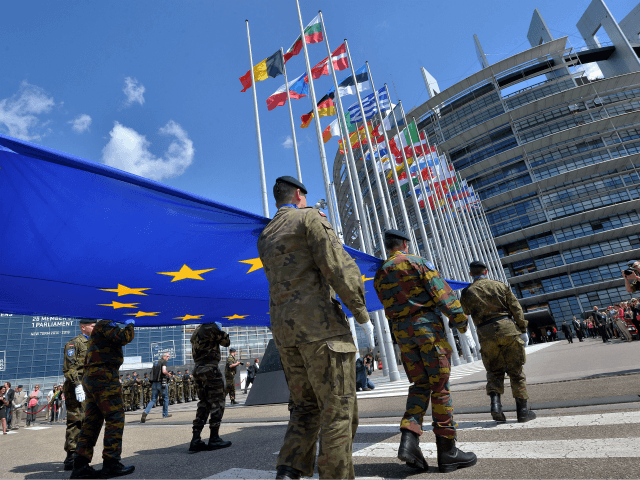 The goal of PESCO is to further increase defense cooperation between member states, to encourage larger defense investments, to facilitate the availability of military capabilities for European Union operations, to strengthen defense cooperation between member states, and to decrease capability gaps. By working together on joint projects, nations will be able to use their combined spending weight to purchase much needed capabilities like air transport or drones.
Poland has chose to join the Permanent Structured Cooperation (PESCO) in the field of defense within the EU. Mogherini, EU military chiefs and the European Defence Agency will then evaluate whether the plans are being respected.
All EU countries except Britain, Ireland, Denmark, Malta and Portugal said Monday they would sign up to the pact, which will be officially launched at a summit next month.
The member states who signed the joint notification are: Austria, Belgium, Bulgaria, Czech Republic, Croatia, Cyprus, Estonia, Finland, France, Germany, Greece, Hungary, Italy, Latvia, Lithuania, Luxembourg, the Netherlands, Poland, Romania, Slovakia, Slovenia, Spain and Sweden.
Defence experts said the success of the new project would only be clear when Paris and Berlin resolved their competing visions for European-wide military cooperation. This could take place at the next Foreign Affairs Council on 11th December. This has led to unease by European allies that the United States was not committed to the alliance's mutual defence pact.
Mrs Mogherini said the move would not only complement Nato's security aims but fill in gaps in the Atlantic alliance.
To become European Union law, leaders of the bloc must endorse it in December.
The EU stresses that PESCO is complimentary to North Atlantic Treaty Organisation, in which 22 of the EU's 28 countries are members.
Participants have signed up to a list of commitments which "include increasing the share of expenditure allocated to defense research and technology with a view to nearing the 2 percent of total defense spending" and to "regularly increasing defense budgets in real terms".
Ms Mogherini said that by coordinating their efforts, European countries would get better value for money in defence.