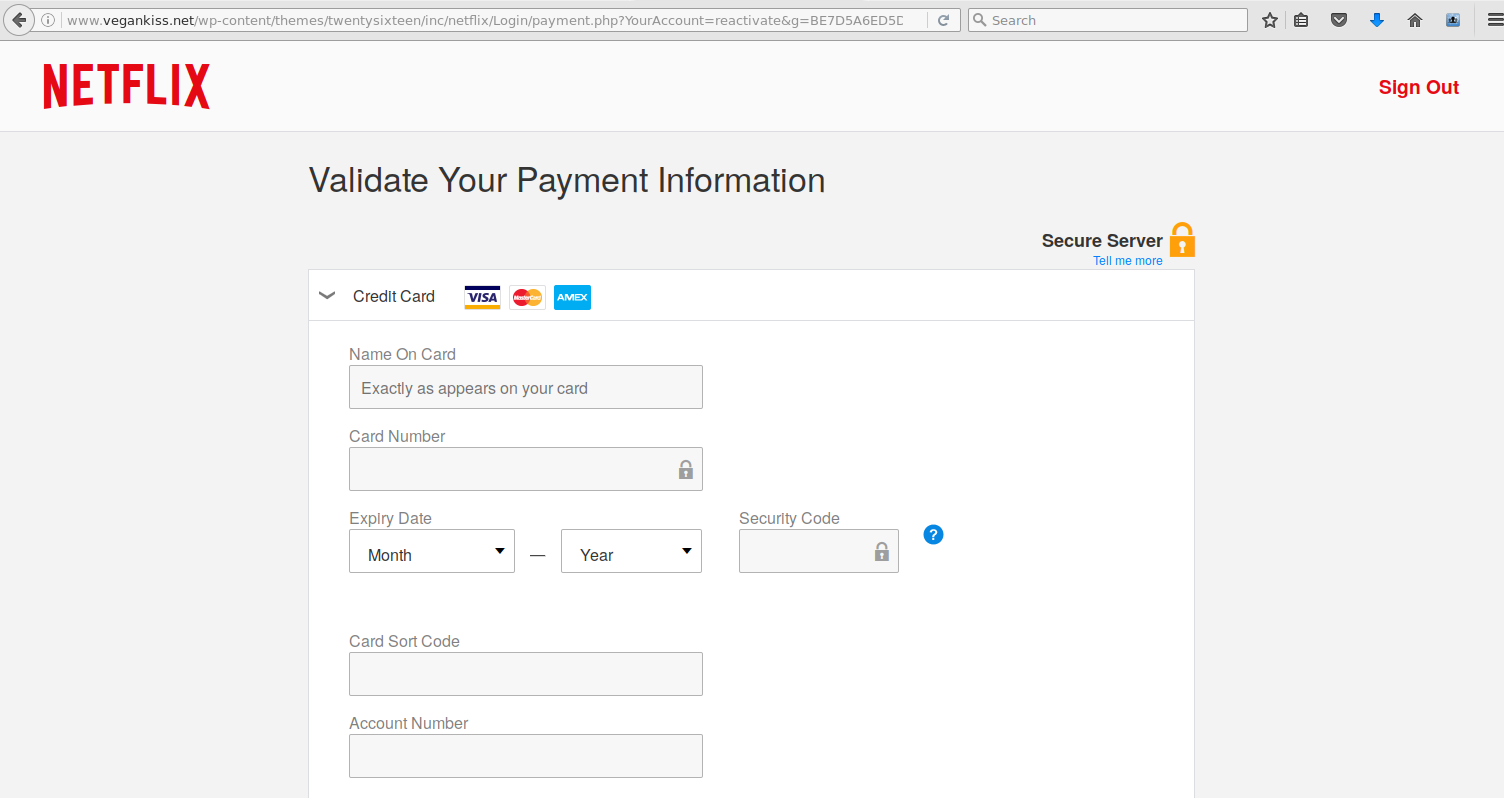 Netflix users are being warned against a fake email making its rounds to steal the personal and credit card information of users. Scammers can make their fake emails and bogus websites look pretty convincing, so it's always a good idea to check carefully that the email comes from the actual company domain and not a scammer. The fake email with the subject line of "Your suspension notification", is hitting the mailboxes of users only to get at their sensitive financial information.
"Unfortunately, these scams are common on the internet and target popular brands such as Netflix and other companies with large customer bases to lure users into giving out personal information", the company said. Screenshots revealed that the emails asked Netflix subscribers to validate their billing information or have their memberships suspended.
Recipients are then asked to log in and enter information including credit card numbers, according to USA Today. No Netflix executives exist with that name, according to Mashable.
A scam email has appeared today that is pretending to be from Netflix.
The gist of the scam: The email informs the subscriber their account has been suspended because there's been trouble with the billing on their account.
Netflix did not immediately respond to request for comment.
This is not the first time (and certainly not the last time), when Netflix users were targeted with an email scam.
MailGuard called the phishing scam "relatively well designed" because of its ability to generate "individualized messages with specific recipient data".