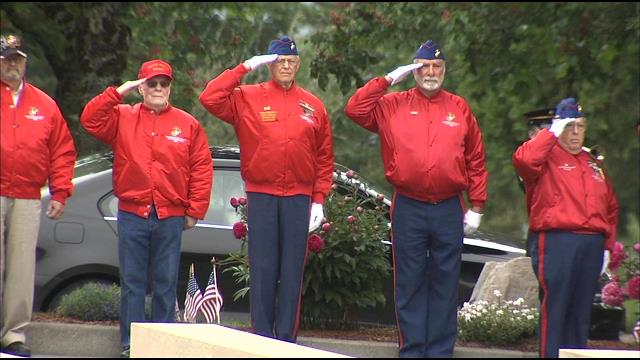 For the 76th year, Charleston residents will honor those who served in the armed forces at city's Veterans Day Parade, which is scheduled to begin at 10 a.m. Saturday. Music begins at noon, with the parade scheduled for 1 p.m. and a prayer and follow-up program in the park gazebo after the parade ends.
The mayor along with U.S. Rep. Paul Tonko state Sen.
Communities across the South Shore will be holding events this weekend in observance of Veterans Day.
Korean War veterans will be honored at a ceremony beginning at 11 a.m.at Heritage Park, 2481 Heritage Lane, in North Natomas.
Veterans Day is Saturday, and many in the Bay Area will be celebrating those who have served in the military. Command Sgt. Maj. Joseph R. Menard, a combat engineer, will be the keynote speaker, discussing the contributions of Army engineers during war and peace.
The Mississippi National Guard hosted a Veteran's Day Memorial and wreath-laying ceremony Friday, November 10 at the Mississippi War Memorial in Jackson.
During the ceremony, Walter Eugene Lowrey has honored as the 2017 Distinguished Veteran and the parade's grand marshal. Another ceremony will be held at the American Legion Hall on the corner of High and Middle streets, followed by a free lunch sponsored by the American Legion and prepared by the Legion Auxiliary.