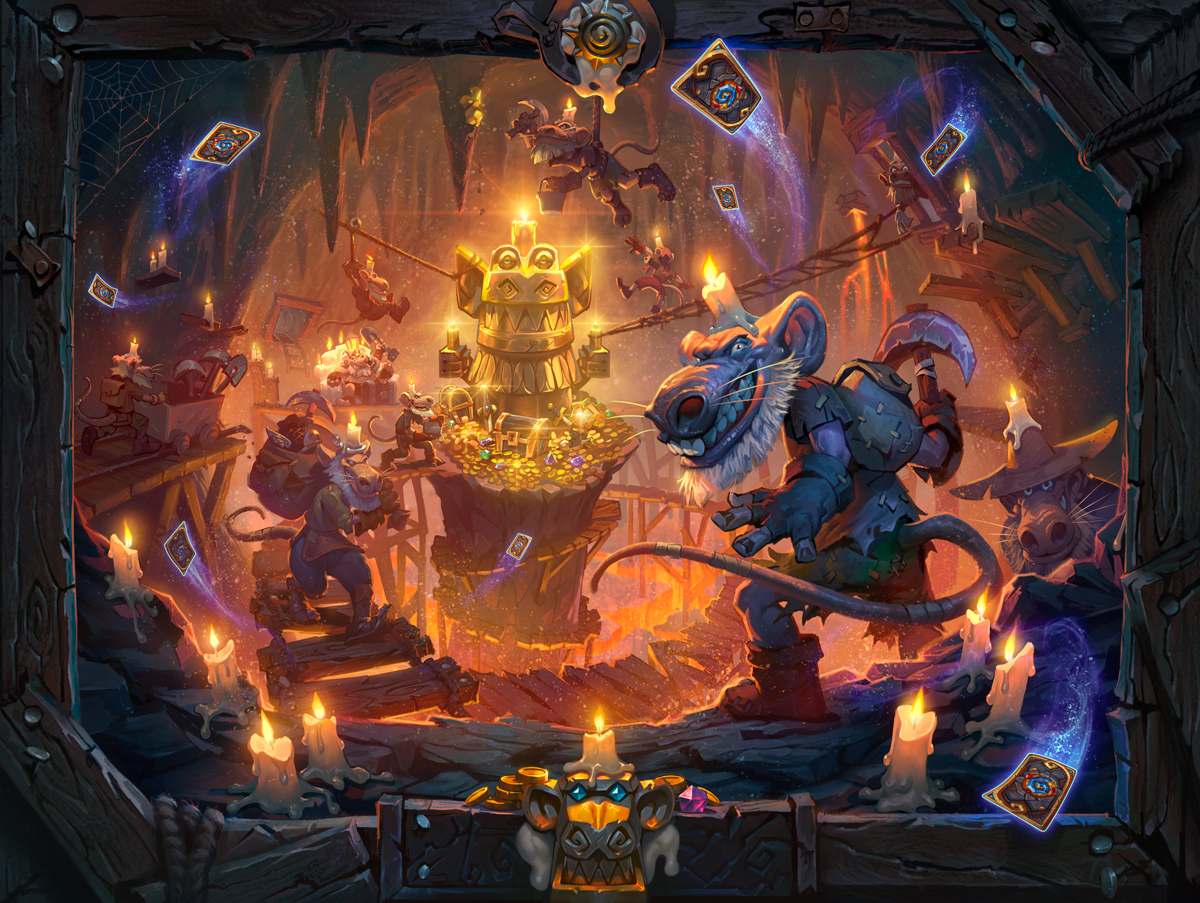 In Dungeon Runs! you have to take on random bosses and each time you defeat a boss you learn new cards increasing your power.
The debut trailer for Kobolds and Catacombs emphasized exploring dungeons and finding loot. For any further need, you can take notes.
Blizzard has revealed more details about Hearthstone's newest expansion that arrives next month.
Kobolds & Catacombs will finally introduce new legendary weapons, one for each class.
One of the new cards is the majorly powerful Warlock legendary Azari, the Dovourer. It sounds a bit like combining the typical boss encounters from adventures (and more recently, the free single payer content that comes with expansions) combined with an arena run and sprinkled with a loot system. It'll launch in December, but players logging in to Hearthstone on Monday will get a free card.
As mentioned above, Hearthstone: Kobolds & Catacombs will be available for PC, iOS, and Android sometime in December 2017, with pre-order packs already on sale.
The new cards for standard play in Hearthstone aren't messing around. This expansion's new keyword was also shown off. Cards with the Recruit ability will pull a minion from your deck and put it right into the battlefield.
Marin the Fox's full text and stats was also revealed to be an 8-mana, 6/6 minion with Battlecry: "Summon a 0/8 Treasure Chest for your opponent".
Kobolds & Catacombs will add new cards and mechanics to Hearthstone, just all like other previous expansions to the digital card game. Each boss you defeat will give you more cards, but if you die you have to start again with a deck of ten cards. The main attraction is the addition of new legendary weapons for each of the game's nine heroes (even those who didn't have weapons before). Two have been revealed namely Aluneth for the Mage class which is a 6-cost 0/3 weapon that allows the player to draw three cards every end of their turn, and Dragon Soul for the Priest class which is a 3-cost 0/3 weapon that summons a 5/5 dragon whenever the player casts three spells in a turn.