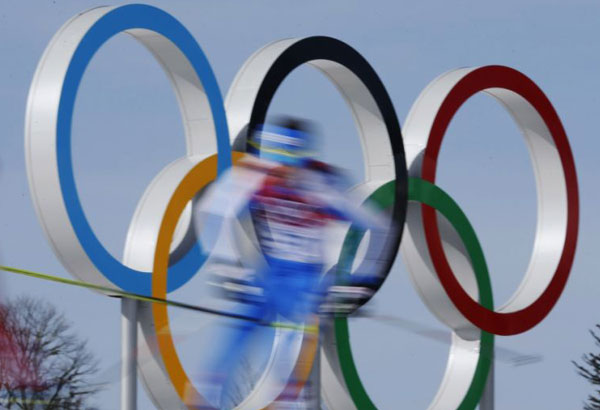 Last year, the team raised $75K through GoFundMe to make getting to the competition possible.
The post Nigeria's bobsled women first to qualify for Winter Olympics appeared first on Vanguard News.
The three-member team, consisting of driver Seun Adigun and brakemen Ngozi Onwumere and Akuoma Omega, qualified for the event after five qualifying races in the U.S. state of Utah, as well as Canadian locations in Whistler and Calgary. Adigun said it was "a huge milestone for sports in Nigeria". Teamed up with Onwumere, a 2015 African Games medal victor; and Omeoga, she helped Nigeria qualify for South Korea's contest.
KweséESPN has reported that Seun Adigun, Ngozi Onwumere and Akuoma Omeoga, US-based Nigerian sprinters-who started out with just a homemade wooden sled-are now the first African bobsled team to qualify for the Olympics.
Since the programme began in 2000, Team Visa has supported over 400 Olympic and Paralympic athletes and hopefuls by providing them with the tools, resources and support they need to reach their highest potential, regardless of origin or background.
Solomon Ogba, president of the newly-formed Bobsled and Skeleton Federation of Nigeria (yes, that's a real thing), was understandably made up for the girls.
"I commend the personal dedication and commitment of these women".
"Their hard work was inspiring and I hope Nigerians can appreciate what it took for them to achieve this - the work, the discipline, and the personal sacrifices". "They should be very proud, and I am very proud of them".
Reaction to their qualification in Nigeria was largely one of surprise, with many people unaware the football-mad country even had a bobsled team. But for Omeoga, the Winter Games in PyeongChang will be her first outing for Nigeria.