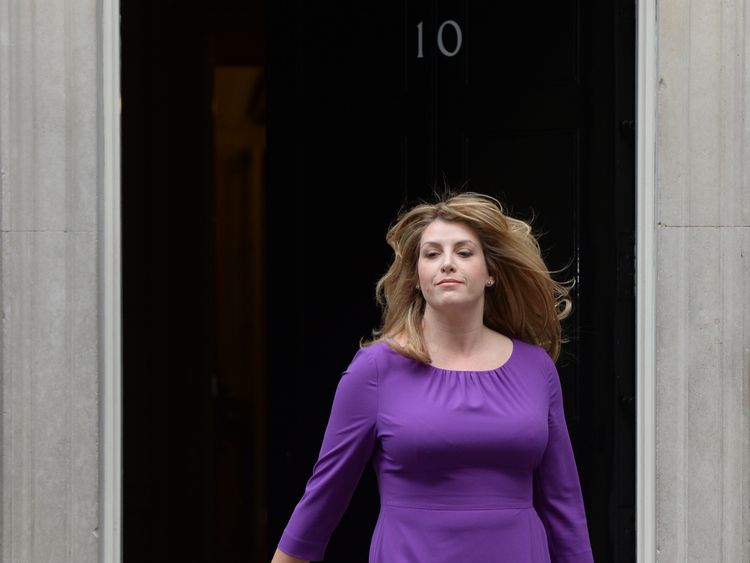 And as the dust settles following the second high profile departure in successive weeks, the embattled Mrs May will be weighing up a list of potential replacements to head of the Department for International Development.
Prime Minister Theresa May has been under pressure to replace Patel, Britain's first Indian-origin cabinet member and also a vocal member of the Leave campaign with another "Brexiteer", in a cabinet divided over the issue.
- Oxford alumni Sir Alan Duncan, who now serves as Boris Johnson's deputy in the Foreign Office.
British Prime Minster Theresa May today replaced Priti Patel with Penny Mordaunt as the UKs new global development minister, a day after the Indian- origin MP resigned over her unauthorised secret meetings with Israeli politicians while on a holiday in the Jewish country.
Penny Mordaunt was promoted from the work and pensions department to the job overseeing Britain's foreign aid as secretary of state for worldwide development.
She was promoted to the ministry of defence and later became minister for disabled people.
May has often been compared to John Major recently, who also held together a Tory government divided on the question of Europe for longer than seemed possible.
Since then, she has worked her way up through various roles. "By voting to leave we can take back control of our immigration policies, save our curry houses and join the rest of the world, ' she told the London Evening Standard newspaper in May 2016".
She insisted that her trip had "nothing to do with foreign policy" saying the trip was "a family holiday paid for myself", but admitted that, on returning, she had "commissioned departmental work on humanitarian and development partnership between Israel and the United Kingdom, and on disability".
While Downing Street initially supported her other revelations swiftly followed: both over her plans to fund Israeli army initiatives in the disputed Golan Heights, and over further meetings outside Israel.
The meetings were held without other United Kingdom officials present and related to sensitive areas of British foreign policy.
Responding to her resignation, the Prime Minister said: "As you know, the United Kingdom and Israel are close allies, and it is right that we should work closely together".
"That is why, when we met on Monday I was glad to accept your apology and welcomed your clarification about your trip to Israel over the summer".
"Now that further details have come to light, it is right that you have made a decision to resign and adhere to the high standards of transparency and openness that you have advocated".