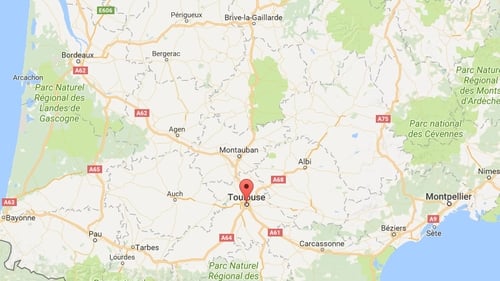 "At 15:54, a man driving a [Reanault] Clio auto presumably deliberately hit three people at a pedestrian crossing", Toulouse prosecutor Pierre-Yves Couilleau told BFMTV.
Toulouse prosecutor Pierre-Yves Couilleau told France's BFM television that three students were injured on Friday when the motorist drove into the group.
The driver of the vehicle, a 28-year-old man who was known to police for committing minor offences, was arrested at the scene, the sources said. The driver has been "maturing" the idea for about a month before the attack, he added.
French police told the AFP news agency that the man driving the Renault Clio was arrested immediately afterwards in Blagnac, in the Haute-Garonne region. There are fears of a terrorist attack.
The driver has about 10 previous convictions for non-terror related crimes, he said.
All three of the victims, one woman and two men, are said to be in their early 20s.
On Friday night, France's Interior Minister Gerard Collomb praised the police's response, saying "the investigation will determine the nature of his act". All three are thought to be of Chinese origin.