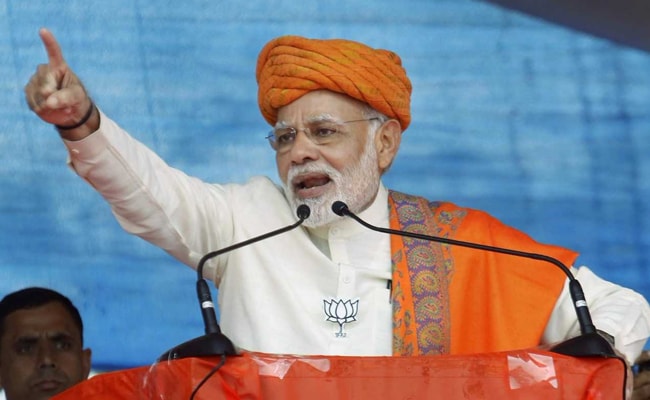 "The Sunni Waqf Board must be congratulated for their courageous stand on the matter and disassociating themselves from the statement of Kapil Sibal ji", the Prime Minister said while addressing a public gathering here.
PM Modi welcomed the stance of Sunni Wakf Board that the case should be redressed in a time bound manner.
The Supreme Court may have rejected Kapil Sibal's plea as Sunni Central Waqf Board's lawyer to defer hearing the Ayodhya dispute case till the 2019 general elections but Sibal's move has set the political pot on boil.
Reacting on Sibal's contention before the court, BJP chief Amit Shah has asked the Congress and Rahul Gandhi to clairfy their stand on this count.
Gujarat assembly polls will be held on December 9 and December 14. "You want to stop the hearing of Ram temple (issue) in the name of elections", Modi told a well-attended election rally in Ahmedabad district.
The Supreme Court yesterday fixed the next hearing for the long-standingCmatter for Feb.8, 2018. "They do not want that this matter should attain finality because that would debar them and take away the reason of doing appeasement politics", Bhatia further said.
The High court, in 2010, had decided that the disputed land of 2.77 acre will be divided in three-way among the parties - the Sunni Waqf Board, the Nirmohi Akhara, and the Lord Ram Lalla.
Addressing BJP workers during his Gujarat election campaign in Dahod, Modi said, "The Sunni Waqf Board must be congratulated for their fearless stand and for disassociating themselves from the statement of Kapil Sibal". "Now, the Congress links Ram mandir with the elections".
"Now Congress links Ram Mandir with elections. With full confidence, we can say that we completely endorse what Sibal said", Jilani said.
PM was quick to congratulate Mehboob and the Waqf Board for exposing the Congress design through Sibal even before the Board sought to clarify that Mehboob had no locus standi in the organisation. "We have got nothing to do with his statement".
"When Sibal asked that, the Congress says it is Sibal's personal and individual issue". Kapil Sibal argued for deferment of hearing of the Ayodhya dispute till completion of 2019 Lok Sabha elections. It would have been better had the prime minister been more careful and checked the facts before saying so in public. Are these thoughts of delaying the hearing for elections that of the Waqf Board?