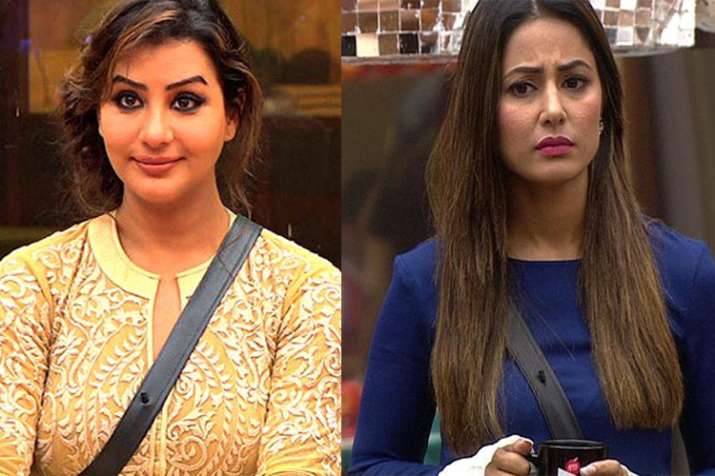 Hina gets upset with Priyank for lying to her.
Luv shares his fear with Hina that Puneesh, Arshi and Akash will turn against him. It was tough to snatch away the egg from such a secure chain. Akash says that Vikas should go to jail because he behaved with Shilpa Shinde and Hina Khan during the task. Akash gets up and while playing around he takes Vikas's egg and drops it inside the pool.
In his defense, Vikas said that Hina is simply taking advantage of being a woman and accusing him falsely, when in reality she is constantly hugging the men of the house! Hina asks Priyank to tell her only tyhe truth and Priyank says that he has chose to never speak to Hina about Vikas or vice versa.
Hina tells Luv and Priyank that she wants them to support her exclusively while Priyank and Luv play their own games as they want to support Vikas as well. The episode saw Priyank denying the fact. Puneesh tells everyone about the drama Vikas is creating. Caught between Hina and Vikas, Priyank decided not to mix his allegiances anymore. Hina said that Priyank has changed and they are not "we" now. With huge difficulty and hardships, the first day of Bigg Boss Poultry farm concluded with Hina Khan qualifying as the sole contender for captaincy.
Hina then went to Shilpa with the correct version of the story and revealed that how Priyank is scared of Vikas because after getting out of the house, he has to work with Vikas. He kept on bragging about it and also admitted that he was doing all of this only to provide content for the show. But it is war time as soon as Vikas's egg comes out. The famous trio - Luv Tyagi, Priyank Sharma and Hina Khan, who have garnered a lot of attention, now see a crack as Priyank chooses to stand by his best friend Vikas, against Hina Khan.
While it's not clear whether there will be another task to decide who the captain will be, or if the housemates will be asked to vote, discussions were on.
The argument started after Luv found a note in the washroom written by Vikas Gupta with a pink nail polish that read-"I had planned it".