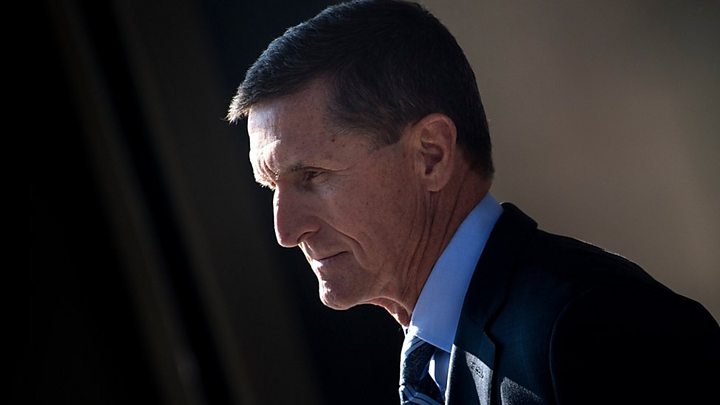 In A Christmas Carol parody, Baldwin's Trump was stunned when Michael Flynn, Trump's former National Security Adviser who pleaded guilty this week to lying to the F.B.I.
Kate McKinnon made two appearances in the cold open, first as Kellyanne Conway and again as Clinton.
Saturday Night Live got political in their cold open tonight, so naturally, they focused on President Trump and the news that Michael Flynn has pleaded guilty for lying to the Federal Bureau of Investigation. First came Billy Bush (Alex Moffat) to remind Baldwin's Trump of the infamous Access Hollywood tape.
"Mr. President, I came to warn you, it's time to come clean for the good of the country", he said.
Flynn had a great life before the FBI started investigating, and Trump wishes someone had warned him about Flynn.
You can catch new episodes of Saturday Night Live when they premiere Saturday nights at 11:30 PM EST on NBC!
"I'm looking pretty good in the NBC News division right about now, Moffatt said, referring to the sexual misconduct allegations against Lauer, who was sacked from NBC on Wednesday".
Trump drove him away, but not before Bush quipped, "If you worked at NBC right now, you'd be fired and out of money".
Trump (Alec Baldwin) was visited by Putin (Beck Bennett) in the "SNL" cold open on December 2.
Next, Beck Bennett returned as Russian President Vladimir Putin, saying, "Donald you can't hide from me, I see and hear everything you do".
"Listen, we put a lot of work into you...and you're about to mess it all up", Bennett's Putin told him.
"I meant someone American", answered Baldwin. "I hope so", the Bush character says. However, it turns out to be McKinnon's Hillary Clinton. Finally, Trumps biggest nemesis Hillary Clinton appears, telling the president she's given her "sexual gratification" in the form of his demise.
"You have no idea how long I've wanted to say this", she concludes.