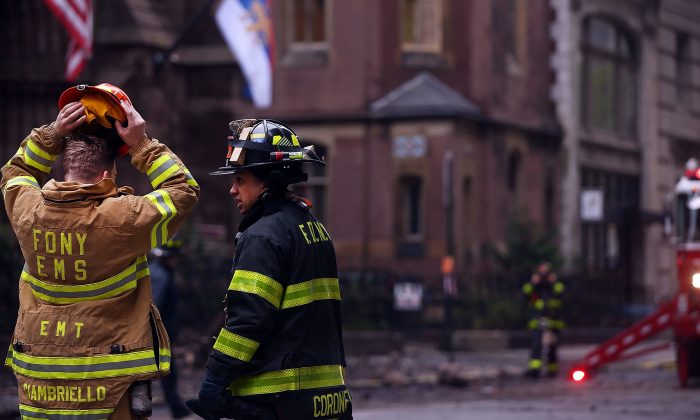 A mother and three children were killed in a fire that spread quickly throughout their Sheepshead Bay home early Monday morning.
Ten other people were injured in the fire. Three of the family members, the father and two of his children, remain in critical condition.
The blaze began on the second floor of the multi-story home in Brooklyn's Sheepshead Bay neighborhood just about 2:15 a.m.
The victims, all members of the same family, include a 40-year-old woman, an 11-year-old boy, a 7-year-old boy and a 3-year-old girl, the FDNY said.
Knowing there was a family inside, the firefighters rushed in, but found the mother and three children already dead on the second floor of the three-floor home.
The 45-year-old husband of the woman killed in the fire suffered critical injuries during the blaze, but managed to escape with two of his sons.
Two firefighters were among the injured, but they are expected to recover.
.
The Hebrew-language ultra-Orthodox website BeHadrei Hadarim reported Monday that 13-year-old Avraham was the only family member to sustain light injuries and that he had already been released from hospital.
The Azans and Sassoons knew each other, according to Yeshiva World news, some of their children having studied together at the Ateret Torah Yeshiva.
Yosef sells hats at the Hat Box on Coney Island Avenue in Flatbush.
The fire was likely sparked on the first floor, where the Azans lit their Chanukah menorah, according to relatives.