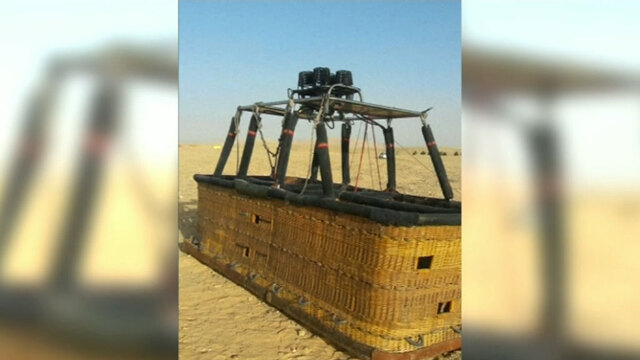 A hot air balloon carrying foreign tourists crashed today in Egypts ancient city of Luxor, killing a South African tourist and injuring 12 others.
Hot air balloon rides were temporarily suspended in Egypt in 2016 after a crash landing led to the injuries of 22 Chinese tourists.
Strong winds led to the crash, causing the balloon to veer off course about 45 minutes into the flight, officials said.
Twenty people had been on board, it said, adding that weather conditions had conformed to flight standards.
One of the main attractions is the Karnak temple, which dates back thousands of years.
Luxor has witnessed hot air balloon accidents in past years.
Those on board the flight included a number of foreign nationals from South Africa, Argentina and Spain, along with Egyptian tourists.
The Egyptian Aviation Authority confirmed 19 people were injured in the crash, which took place at about 7:30 a.m. local time.
At least 19 tourists were killed in 2013 when the balloon in which they were travelling caught fire in Luxor.