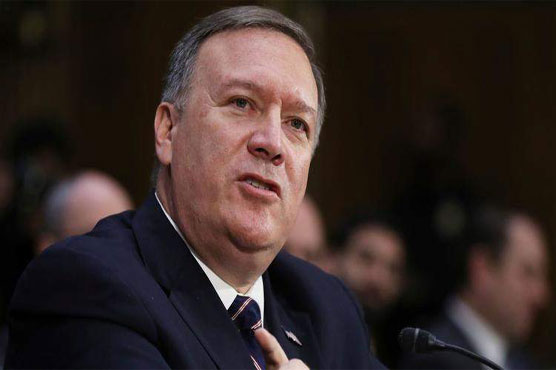 America's ambassador to the UN, Nikki Haley, said the meeting showed Iran that "the world will be watching" its actions.
Haley, who is becoming known for her firebrand United Nations speeches, told her United Nations colleagues the US unequivocally supports protesters in Iran, who have been protesting for more than a week for their freedom.
U.S. Ambassador Nikki Haley argued the unrest could escalate into full-blown conflict and drew a comparison with Syria.
But Iran's Ambassador to the UN Gholamali Khoshroo criticized the council for taking up a matter his country considers "purely domestic", and called it bullying by the United States.
Although, thus far, Trump's administration has been quick to distinguish itself from Obama's by assertively condemning the Iranian regime and expressing solidarity with Iranian protesters, it is not clear if the administration will heed advice in favour of supporting the MEK.
The Iranian regime's contempt of the rights of its people had been widely documented, she said.
"Today the people of Iran are speaking to their government, and their message is undeniable: Stop the support for terrorism".
"We will not be quiet", she told the meeting.
Up to 42,000 people have taken part in the protests. "And we know the truth", Haley said.
Under its charter, the United Nations empowers the council to "investigate any dispute, or any situation which might lead to global friction".
Following recent unrests in certain parts of Iran, US Representative to the UN Nikki Haley in a speech to reporters at the UN headquarters on January 2 accused Iran of violating human rights and freedom of expression and said Washington was after sessions on Iran by UNSC in NY and UN Human Rights Commission in Geneva.
"It is right and proper - indeed, our responsibility.to assess whether a situation like this could become a threat to worldwide peace and security", British Ambassador Matthew Rycroft said before the meeting. "Let Iran deal with its own problems".
"The Iranian situation did not pose a threat to worldwide peace and security, and discussing its domestic situation is not part of the Council's responsibilities as outlined in the Charter", he said. To be sure, the White House backing the MEK would emboldened the Iranian regime's narrative that the unrest in the country's major cities is orchestrated by Tehran's "enemies" including the MEK, as well as the US, Israel, and Saudi Arabia. In June, Secretary of State Rex Tillerson affirmed at a House Foreign Affairs Committee hearing that Washington's Iran policy is based on supporting "elements inside of Iran" in pursuit of a "peaceful transition of that government". He refused this past fall to certify Iran's compliance with the pact and said the benefits to Iran were disproportionate to the concessions it made.