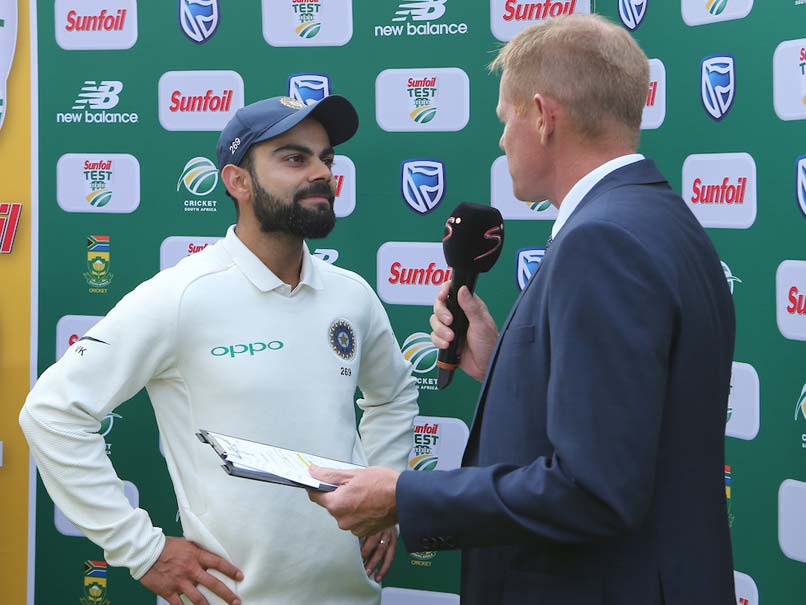 Kumar finished with 4-87, while debutant fast bowler Jasprit Bumrah bowled de Villiers for his first Test wicket.
But that was how the Friday cookie did crumble, and the Proteas' position may feasibly look even more commanding before lunch on Saturday, as the morning session at Newlands is traditionally generous to seam bowlers - the first in this Test match did absolutely nothing to buck that trend.
After picking up a groin strain in the first Test of South Africa's 2015 tour of India, the 34-year-old twice injured his right shoulder - with the second time being the most severe. South Africa, who were 12-3 and in similar trouble at the start of the day, battled their way to 286 all out in their first innings.
Their 114-run partnership for the fourth wicket was quite priceless in value and, given the any-ball-could-have-your-name-on-it circumstances, the respective innings of sixty-something weight played by both Du Plessis and De Villiers nearly seemed like centuries for the gumption and varying skills under pressure they demonstrated.
But India's hopes of earning a first-innings lead were dented as Murali Vijay (1) fell to Vernon Philander and Shikhar Dhawan (16) was caught and bowled by Steyn as the quick finally resumed a Test career derailed by injury.
Steyn had a wicket in his first spell back as Dhawan had a swipe at a short-pitched delivery and sent a catch swirling high up into the sky.
Chetashwar Pujara laboured to 26 off 92 balls, while Rohit Sharma took 59 balls to score 11.
Philander took 3/33 and Steyn 2/51.
"That one over from AB changed the game", said Benkenstein.
India's quicks had the first say, though, as Kumar exploited the generous bounce, swing and seam movement at Newlands that is normally created to play into South African hands.
"Obviously quite an intense day, but coming off after 6 o'clock, we are very happy", South Africa batting coach Dale Benkenstein said.
"Those runs down the order in tough conditions were vital", said Benkenstein.
De Villiers and du Plessis made sure no Indian bowler settled down by maintaining a healthy run rate.
Pandya worked hard for du Plessis' wicket, seeing an ultra-close lbw decision turned down via the decision review system before, two balls later, he forced an edge behind to dismiss the South African skipper.
In the past there were two worries for the Indians: One, not enough firepower to hustle the South African batsmen, and two, the technical ineptitude of the batsmen to stand up to pace. While India's fightback from an abysmal situation was admirable, they will have to pull off something out of the ordinary to make a match of it.