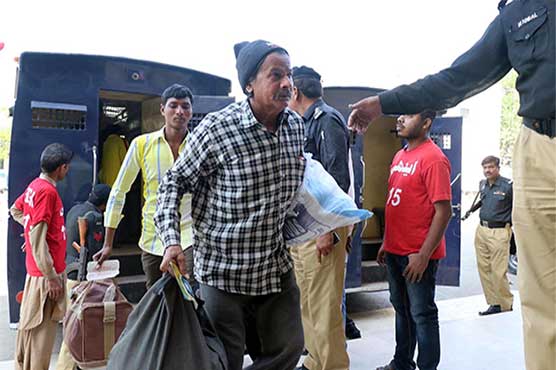 It provides, inter alia, that the two countries inform each other of nuclear installations and facilities to be covered under the Agreement on the first of January of every calendar year.
The foreign office further announced that Pakistan will release 146 fishermen on January 8, 2018 on humanitarian grounds.
A list of 54 Pakistani civilians and 4 fishermen who have completed their sentences in India was also handed over and Islamabad asked to speed up the confirmation of their nationality, it added.
Govt of Pakistan to hand over the list of 457 Indian prisoners.
The Foreign Office said that the step of giving the list of prisoners was consistent with the provisions of the Consular Access Agreement between Pakistan and India, signed on May 21, 2008.
It said the government had repeatedly emphasised the need for early release and repatriation of civilian prisoners and missing Indian defence personnel, and of fishermen along with their boats.
In a press conference, Sushma Swaraj blamed Pakistan for violating truce along the Line of Control and said that due to such actions the "tone" for a cricket series could not be set between the two countries even at neutral venues.
A meeting between Pakistan's National Security Advisor Lt Gen Nasser Khan Janjua (retd) and India's National Security Advisor Ajit Doval took place on December 27 in Thailand, a media report said. However, India and Pakistan later got into a diplomatic spat over the treatment of the wife and mother of Jadhav and the way the meeting was conducted by the Pakistani side.
Mr Jadhav was sentenced to death by a Pakistani military court for alleged espionage, an accusation that India has dismissed as concocted.