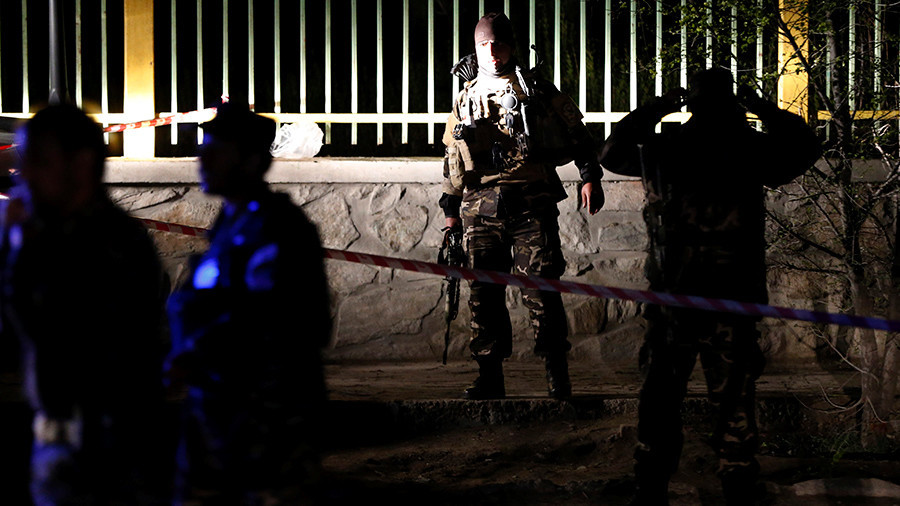 No one has so far claimed responsibility for the bombing but both Taliban insurgents and the Islamic State group's affiliate in Afghanistan have targeted the country's security forces in the past.
The attack reportedly occurred in Kabul's PD9 district, located to the northeast of the area where foreign embassies are located.
Ministry of Public Health and Kabul Police have confirmed the casualties.
Earlier, the police said 11 people, including five police personnel, were killed.
"The bomber came from among the protesters and targeted our police forces", Rahimi said, adding the attacker was wearing civilian clothes.
President Ashraf Ghani in a statement condemned the explosion and called it an inhuman act against Afghans. The bomber blew himself up inside a Shi'ite Muslim cultural center in the city.
Thursday's assault was the first major attack carried out by IS militants in Kabul this year, but follows a series of deadly ambushes in the capital in recent weeks.
That was the third deadly attack claimed by the group in the Afghan capital in December alone.
A suicide bomber killed six civilians in a Christmas Day attack near an Afghan intelligence agency compound in the city, which was also claimed by IS.