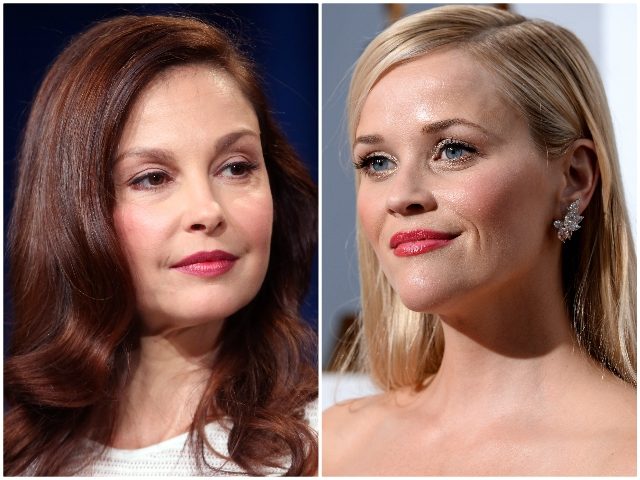 Shonda Rhimes speaks onstage during Los Angeles LGBT Center's 48th Anniversary Gala Vanguard Awards on September 23, 2017, in Beverly Hills.
Emma Stone and Shonda Rhimes are amont the women who teamed up to create Time's Up, which aims to combat sexual harassment in the workplace.
These women are taking on sexual harassment in workplaces.
In an open letter printed in The New York Times, the initiative lends the star power of its A-list members to the cause of women in less prominent fields, urging support and respect for farm workers, cleaners, waitstaff and others whose humble positions leave them vulnerable and voiceless.
"We remain committed to holding our own workplaces accountable, pushing for swift and effective change to make the entertainment industry a safe and equitable place for everyone, and telling women's stories through our eyes and voices with the goal of shifting our society's perception and treatment of women", the letter states. Among those participating are director Ava DuVernay, producer Kathleen Kennedy, and actors Natalie Portman, Reese Witherspoon, Cate Blanchett, Eva Longoria and America Ferrera.
"We want all survivors of sexual harassment, everywhere, to be heard, to be believed, and to know that accountability is possible", the new letter reads.
Meryl Streep, Reese Witherspoon, and Shonda Rhimes have come together to form the Time's Up movement.
The group established a legal fund administered by the National Women's Law Center and led by Tina Tchen, former chief of staff to Michelle Obama, and noted attorney Roberta Kaplan, who is representing one of the women who have accused producer Brett Ratner of sexual harassment and abuse.
Time's Up, which the Times reports does not have a singular leader and is instead made up of several teams tackling different efforts, will push for legislation aimed at curtailing harassment.
A drive to reach gender parity at studios and talent agencies that has already begun making headway. "Why shouldn't it be?"
In addition, it features a request that women "walking the red carpet at the Golden Globes speak out and raise awareness by wearing black".