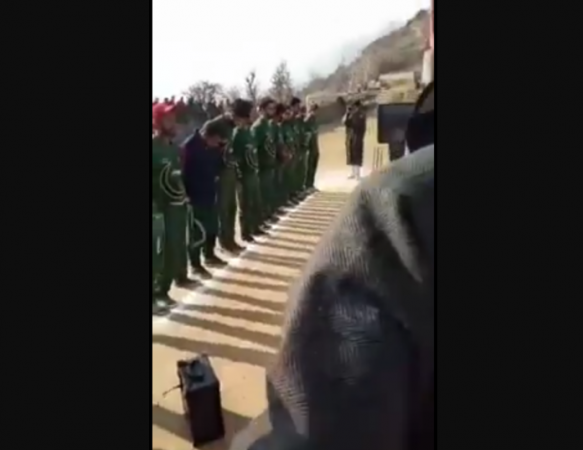 The uproar began when Bandipora legislator Usman Majeed urged the J&K government to "pardon" the young cricketers, who were arrested two days ago for playing the neighbouring country's national anthem before the start of a cricket match in Bandipora.
The incident came to light after a 1-minute 46-second video surfaced on Facebook.
The match was supposed to be between two teams - MCC, Gondipora and Dardpora Cricket Club.
Police on Sunday filed an FIR against two local cricket teams in Bandipora after a video went viral on social networking sites showing the players of the teams wearing Pakistani jerseys and playing the Pakistan national anthem before their match. The incident took place on January 3.
They have identified the place where the match was conducted as a sports field in Arin Bandipora district.
"We have registered the case and investigation is going on", SSP Bandipora, Sheikh Zulfikar Azad told ET.
This is not the first time that such incidents have happened in India. Two Kashmiri cricket teams have been booked and several players reportedly detained for standing just when Pakistan's national anthem was being played at a cricket match last week. The players can be seen standing with their heads bowed as the Pakistan national anthem plays in the background over loudspeakers. Police have registered a case under Unlawful Activities Act and have arrested four players, besides calling others for questioning. The team dressed in green also have their right hands on their chest as the Pakistan's national anthem is being played in the background.