If the rumours and the half baked reports are to be believed, Sony will soon be launching their three new low to mid-range phones - Xperia XA, XA Ultra, and L Series at the CES 2018.
Sony is prepping up to launch three new mid-ranged Xperia smartphones in the days to come. The design of Xperia L2 is inspired from current gen Xperia smartphones.
As far as the specs are concerned, the Xperia XA2 and Xperia XA2 Ultra are all set to feature an octa-core Qualcomm Snapdragon 630 processor which has been clocked at 2.2GHz.
Sony's L2 remains more mysterious, but VentureBeat has photos that it says are the new model. As far as the Xperia XA2 and Xperia XA2 Ultra are concerned, they still share Sony's familiar loop design.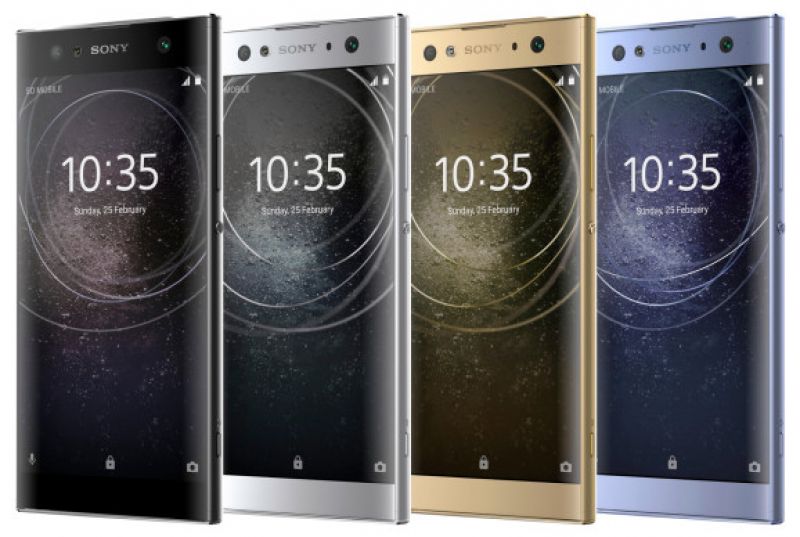 Sony Xperia XA2 Ultra
If you have been following Sony closely, then you must have heard about the Sony Xperia XA2 Ultra. First, you can see the fingerprint scanner (Sony smartphones it's usually built into the power button on the side).
Sony will nearly certainly announce the Xperia XA2 series and the Xperia L2 in the near future - either at CES 2018 (January 9 - 12), or at MWC 2018 (February 26 - March 1).
From the renders, it's hard to make heads-or-tails of the dual front-facing selfie shooters. In terms of memory, the Xperia XA2 will ship with 3GB of RAM and 32GB of internal storage. However, in a rather unusual turn of events, the Xperia XA2 Ultra may sport a dual-front camera design, something we had reported on earlier, and confirmed by the renders. Based on recent GFX Bench listings of the smartphone, the alleged XA2 is seen sporting a 21MP rear camera supporting 4K video recording. The former gets a sizable screen upgrade from 5-inch 720p to 5.2-inch 1920 x 1080, while the latter will continue to offer the same resolution at 6-inches. The phone might run on an older Android Nougat.