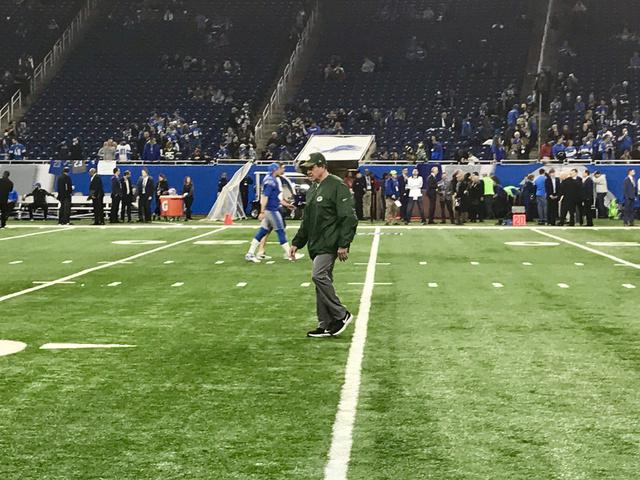 Thompson had been the team's general manager since 2005, overseeing one of the NFL's top sustained stretches of success, albeit only resulting in one Super Bowl during the Mike McCarthy-Aaron Rodgers era.
It's unclear what the new role for Thompson will be.
Coach Mike McCarthy fired Dom Capers, who has run his defense since the 2009 season.
Thompson's position change wasn't the only move from the Packers on Monday.
Another former Packers personnel executive, John Dorsey, is off the board after he was hired as the Browns general manager last month.
Murphy has several in-house candidates to consider as Thompson's replacement. It may have felt like deja vu after Capers' secondary was routinely exposed last season following the Week One season-ending concussion to Sam Shields.
With the Packers stumbling to a 7-9 record this season when Rodgers broke his collarbone in mid-October, the team missed the playoffs for the first time in nine years. Also, director of player personnel Brian Gutekunst has in recent hiring cycles gotten interviews.
The Packers defense finished 22nd in the National Football League this season. Defensive coordinator Dom Capers bears a lot of the brunt for this as well, and he was sacked earlier today. The only holdovers from the previous staff were Moss, Whitt and McCurley, who was in an administrative role at the time. It's the team's first losing season since 2008.