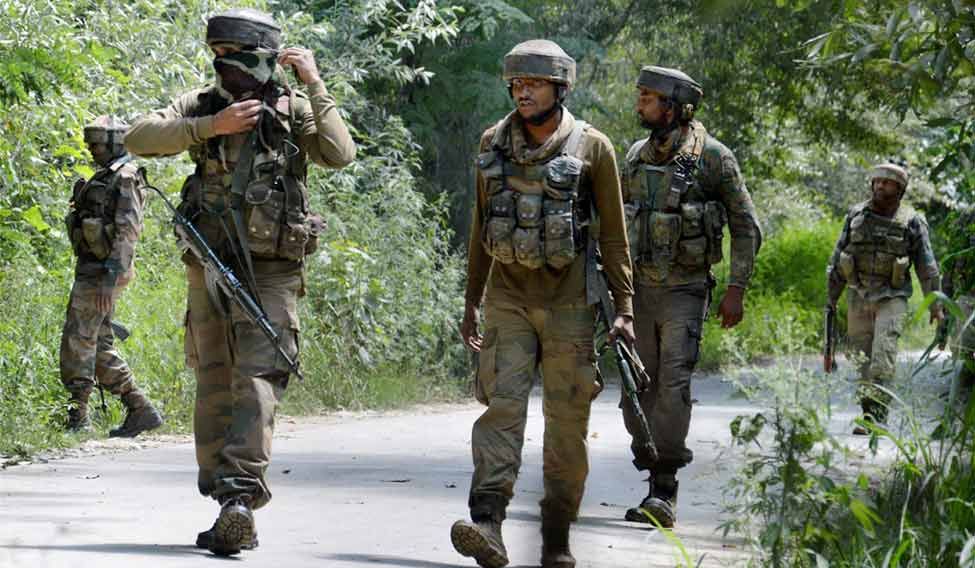 A militant was killed in an encounter with security forces in the woods of Kokernag in south Kashmir district of Anantnag on Tuesday.
He said that a search operation was going on to try and get hold of the other militants, believed to be two to three in number.
However, rejecting the reports, a senior Army official told UNI that only one militant has been killed in the encounter so far.
When security forces were zeroing in on the target, militants hiding in the area opened a heavy volume of fire.
The body of the militant, identified as Farhan Ahmad Wani, was handed over to his parents for burial in Khudwani village on the border of Kulgam and Shopian where villagers were already agitating over the death of a person killed in a road accident involving a para-military vehicle.
He was also involved in many anti-national and unlawful activities, the spokesperson said.
Locals told Kashmir Reader that Farheen was a Class 12 student before he joined Hizb ranks in June previous year.
Official figures reveal that more than 206 militants were killed a year ago, which is highest since 2010.Figures reveal that 270 militants were killed by security forces in 2010. The protesting youth reached the SKUAST campus in Khodweni, which houses the army, and started clashes with the government forces deployed there.
The youth was immediately taken to District Hospital Anantnag, where he succumbed. Train services were also suspended on the Srinagar-Banihal track later in the day.