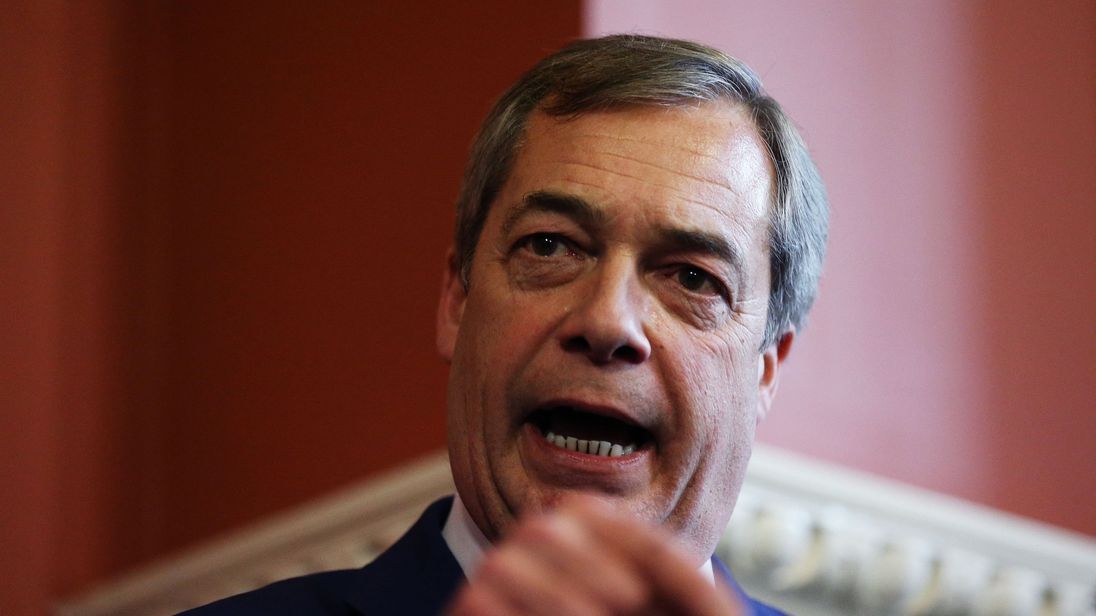 The party is facing a crunch meeting on Saturday when members will decide whether to back or sack current leader Henry Bolton.
Bolton, who called for the meeting after being given a vote of no confidence by party chiefs in January, lost a ballot of members with 63% backing his sacking.
Mr Bolton, who was Ukip's fourth leader in 18 months, came under pressure to resign after it emerged that his former girlfriend Jo Marney posted racist tweets.
Gerard Batten was named as interim leader, with an election for a new leader to take place within 90 days.
Party chairman Paul Oakden echoed Mr Hamilton's comments regarding the party's future, telling members at the meeting on Saturday to "keep the faith".
Whoever replaces Mr Bolton full-time will be UKIP's 10th permanent leader.
Bolton was the third elected leader since Farage stepped down and had vowed major reform of the party.
The news comes as party members have logged a motion of no confidence in his leadership.
Following the announcement of the result Mr Bolton said he was "disappointed", but added: "I have not finished in politics yet".
More than half of Mr Bolton's frontbench quit their roles in protest, but he insisted he would not be quitting - sparking today's EGM.
Mr Bolton said that as well as a supportive text message from Jo Marney he had also had a good luck message from his wife Tatiana Smurova.
"There's probably been nothing like that since the Profumo affair or Diana and Dodi (Fayed)".
Prior to the motion, Henry Bolton said: "It's not about whether I go, specifically, it's about whether or not the party goes through another leadership contest and an interim leadership beforehand". Bolton has not ruled out another run for party leadership.
Asked about trans people, he said: "What I have a problem with is that we should all have a choice in that debate".
Diane James lasted fewer than three weeks in September 2016 while Nigel Farage has been the party's longest serving, and most recognisable leader.
Writing in the Daily Telegraph, he said: "I believe it would be better to allow Mr Bolton, with all his faults, the chance to turn Ukip into an electoral machine again".