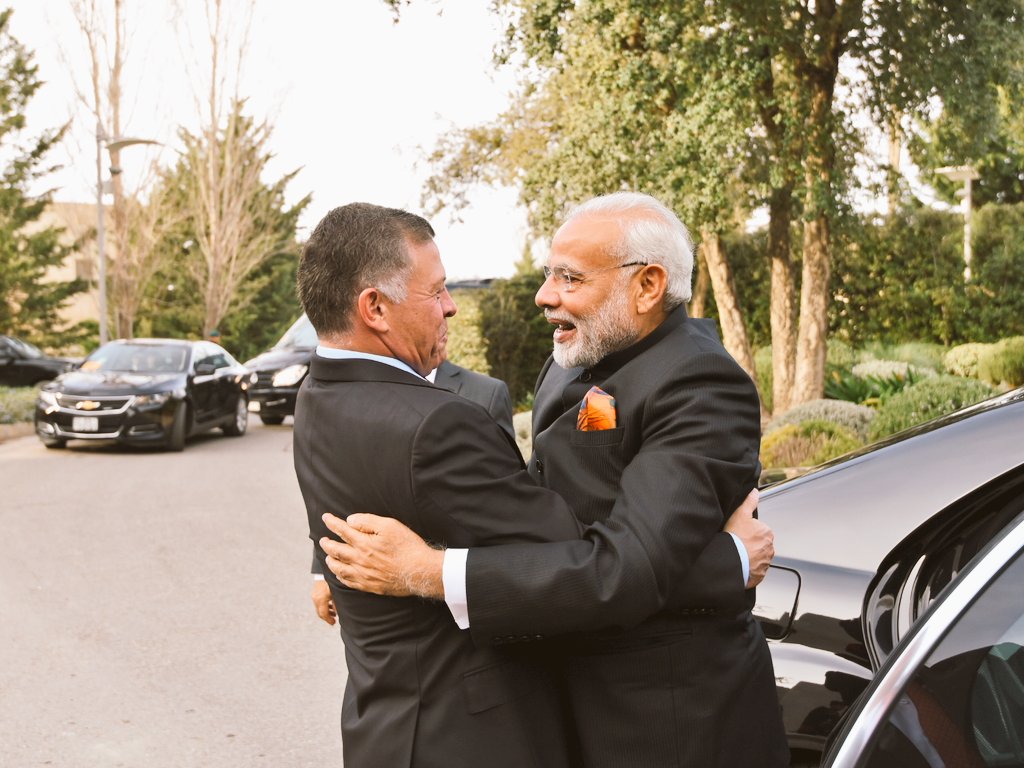 Prime Minister Narendra Modi, who has embarked upon a three-day tour to the Middle East, was awarded with the Palestine's grand honour - the Commendation of Grand Collar - by President Mahmoud Abbas on Saturday.
During the joint press statement in Palestine, Prime Minister Modi said he has assured Palestinian President that India is bound to bound by a promise to take care of Palestinian people's interests.
Three agreements in the education sector worth Dollars 5 million, one MoU for procurement of equipment and machinery for the National Printing Press and one for construction of a centre for empowering women were also signed.
Palestinian President Rami Mahmoud Abbas described Modi's visit as "significant".
"The Palestinian people have continuously demonstrated a strong will in the face of challenges and crisis".
Mr Modi's visit to Ramallah on Saturday was the first by an Indian prime minister to the Israeli-occupied West Bank.
Modi is now on his four-day Middle East tour, which includes visits to Palestine, the United Arab Emirates and Oman.
Trump also announced the USA would withhold tens of millions of dollars from the United Nations agency, known as UNRWA, which provides critical aid to Palestinian refugees, and has threatened to cut off all aid. "The formation of a multilateral mechanism that stems or is produced by global peace convention is the most ideal way to broker such negotiations", he said. Abbas rejected the traditional USA role after President Donald Trump recognized contested Jerusalem as Israel's capital in December.
President Abbas welcomed Modi on his historic visit to the country stating that Indian leadership has always stood by peace in Palestine. Palestinians seek a state in the West Bank, Gaza Strip and east Jerusalem, lands Israel captured in 1967, but no meaningful talks on statehood through a partition deal have been held for nearly a decade.
In a memorandum exchanged after the meeting, the 2 sides agreed that India will help the Palestinians build infrastructure, using IT technology. Mr. Ansari, whose grandparents migrated to Jerusalem in the 1920s, was invited by President Abbas to meet Mr. Modi.
The honour accorded to Modi credits him for for the support extended by India towards the Palestinian cause.
Mr. Modi was offered a warm welcome in the Palestinian Presidential Secretariat in Ramallah.