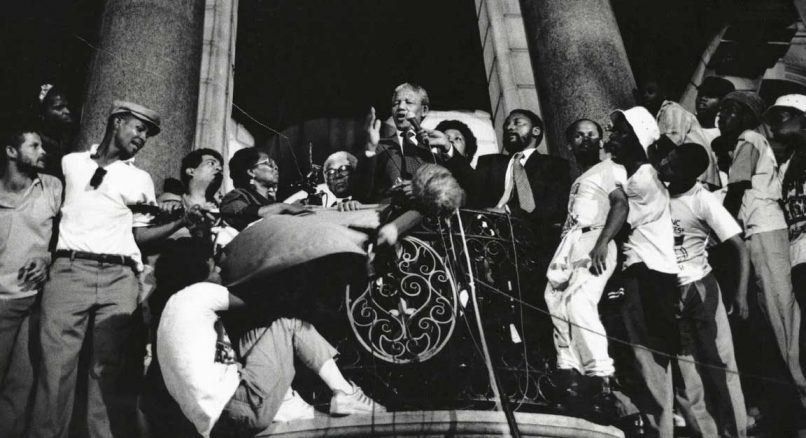 "Zuma is increasingly isolated but the ANC's apparent reluctance to resort to parliamentary procedures to get rid of him and rather negotiate his exit appears to be playing into his hands", said Mike Davies, the founder of political-advisory company Kigoda Consulting.
Ramaphosa's business-friendly mindset, and the positive sentiment that his taking over from Zuma is set to bring, is needed to help address years of poor economic performance in the country.
Ramaphosa said it was important that the discussions were handled with care and objective "ensuring that we place the interests of the South African people first".
"So we leave this church well armed with the good blessings and prayer.so as the leadership of the ANC we have been well empowered as we move ahead. and we manage this transition", said Ramaphosa.
Just before Ramaphosa dealt with the "transition", he promised a "relentless war on corruption", which the crowd received with applause. "We must keep our eyes on what is in the interests of all our people".
The party's highest decision-making body is meeting in Pretoria on Monday where President Jacob Zuma's future is expected to top the agenda.
"We all know and anticipate that they are dealing with the current issue that is facing our country", Faiez Jacobs, the party's provincial secretary, told eNCA television.
Sunday newspapers reported that Zuma was negotiating, among other things, an assurance that the state will take care of his legal fees, security for his family and immunity from prosecution.
"Our people want this matter finalised".
The interests of people must be put first, not the interests of individuals, said Ramaphosa.
Ramaphosa also used the occasion to call on South Africans to reflect on the things that had gone wrong in the past and to make sure they do not happen again.
In his speech, the deputy president said the government will wage a "relentless war against corruption and mismanagement of the resources of our country" and that the justice system will punish the guilty. Don't fight someone who is not fighting you.
Ramaphosa also took the opportunity to stress the ANC's unity.
Speaking at a rally as part of celebrations marking 100 years since the birth of former President Nelson Mandela, he said Zuma's exit should be undertaken in an orderly fashion just as the anti-apartheid icon would have handled it.