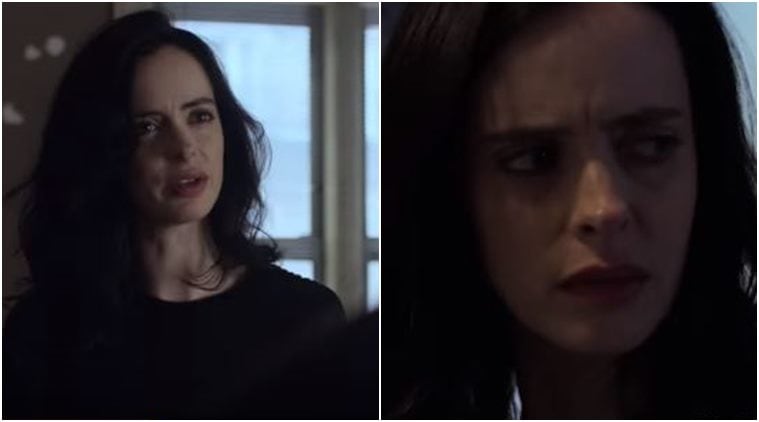 The second season of "Marvel's Jessica Jones" reportedly will heavily focus on what happened to Jessica prior to her days as a hero.
Alongside the cool trailer, the streaming giant treats fans to a new poster of the sophomore season of the Marvel series. Then, in the signature Jessica Jones style, there will be an abundance of punching, drinking, and sarcasm.
A trailer has dropped in anticipation of the second season of Jessica Jones, and although second seasons of just about any show struggle to find a cohesive footing, that kind of issue doesn't appear to plague the eponymous superp-owered detective's new journeys. "I have 17 years of questions and they are deep". Tennant made a fantastic villain out of the character, so much that he's disgusting enough for me to think one season was enough of him.
"Depends if I can get through this night without losing my shit", drawls Jones, which seems like an accurate description of what it will be like for us watching the new series.
The trailer sees Jessica (Krysten Ritter) haunted by the tragic death of her family, who all died in a auto accident when she was much younger (post-accident she was put through the series of brutal experiments that resulted in her superhuman strength). At least she has Trish (Rachael Taylor) there to help her though!
Check out the new trailer for "Jessica Jones" season 2 with a soundtrack provided by the song "Runaway" from the Yeah Yeah Yeahs.
One of the most exciting aspects of the trailer is the cameo by Jessica's friend Trish Walker, who is slated to eventually becomes a superhero in her own right. Every single episode in the second season will be directed by a woman.