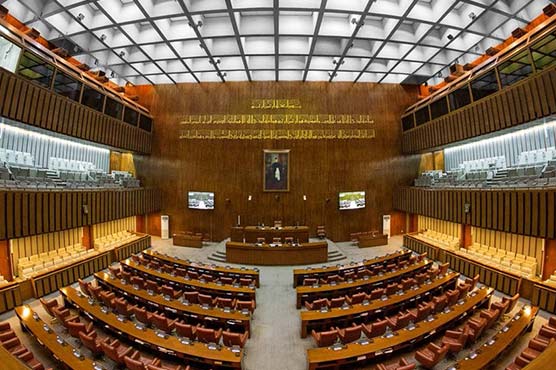 Sharif has been at odds with the country's judiciary since the high court forced him from power previous year.
Newly-elected Senator Mirza Muhammad Afridi from the Federally Administered Tribal Areas (FATA) has joined the ruling Pakistan Muslim League - Nawaz (PML-N) on Monday. As many as 25 aspirants were in the run for the Senate seats from Fata.
Lawmakers from the four provincial assemblies and the federal parliament voted in secret on the new senators, who are due to serve six-year terms. PPP candidates won just 12 seats. The people of Lodhran had reposed their confidence in the PML-N's candidate instead of the PTI keeping in view the god governance of the PML-N government, he added.
Last month a Pakistan court removed Sharif as head of PML-N, while a number of candidates linked to the former prime minister were also disqualified from running under the party's name.
Sharif has been deeply critical of the judiciary, accusing it of a conspiracy to hurt his party and Pakistan's civilian leaders.
Mushahid Hussain Sayed, who won a seat in the capital, Islamabad, told journalists that the win validates Sharif's political narrative with voters. Senator-elect Sadiq Sanjrani who is considered close to the PPP leadership, said that the senators from Balochistan will meet all political parties and demand that the top slot should be given to Balochistan this time.
The Election Commission of Pakistan (ECP) is expected to formally announce the results by tomorrow.
Pakistan's constituion requires a bill to pass both the upper and lower houses of parliament in order to become law.