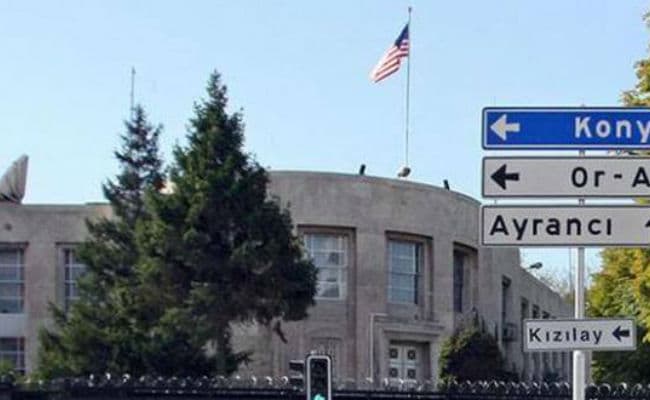 Four members of the Islamic State terrorist group (banned in Russia), suspected of preparing an attack against the USA embassy in Turkey, were arrested in the country's north, local media reported Monday.
It was said that on March 5, diplomats will be able to provide only emergency services to people on March 5, when the US Embassy to Turkey is closed for security reasons. However, it was not clear if these arrests were linked to the threat against the U.S. Embassy.
The U.S. embassy said on its web page late on Sunday that the mission would be closed due to a security threat, and urged U.S. citizens to avoid the embassy as well as large crowds.
The detentions came after the Ankara Governor's Office stated late on March 4 that extra security measures had been taken in the city upon intelligence that "terrorist actions" could take place in areas where usa citizens are located.
In addition to media reports of the 20 suspected ISIS members rounded up, the Turkish Interior Ministry announced Monday that 20 "terrorists" were "neutralized" in 1,079 counterterrorism operations conducted in the past week, from February 26 to March 5.
Turkish Deputy Prime Minister Bekir Bozdag said the USA embassy had shared intelligence with Turkey's intelligence and security authorities, leading to "important results".
The four suspects detained were all Iraqi citizens and were taken to the police station for legal proceedings, state-run Anadolu Agency reported. Moreover, 12,538 suspects, including 5,654 foreigners, were detained between 2011 and 2018 for links to Daesh.
In 2013, a suicide bomber detonated an explosive in front of the U.S. Embassy in Ankara, the Turkish capital.
Turkish authorities have detained several suspects on charges of plotting an attack.
The country is at the forefront of efforts to quell threats from the terrorist group, which partly depends on foreign recruits for fighters.