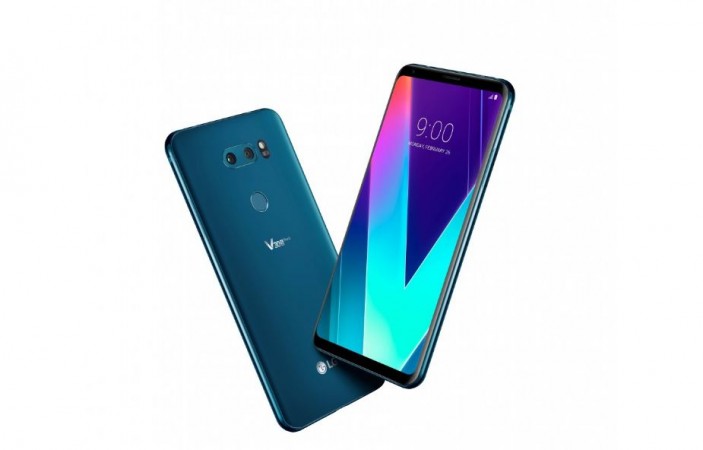 Apart from the color options, the render also gives us an idea of the smartphone's design language.
According to Android Headlines, the G7 ThinQ will come in a variety of colors, including Aurora Black, Platinum Grey, Moroccan Blue, Moroccan Blue (Matte), and Raspberry Rose. The Aurora Black will be the default color choice, which means it will be available as a standard irrespective of the region it is sold in.
LGs upcoming flagship was codenamed Judy for a while, but leaks have since confirmed that it will be called the LG G7 ThinQ and a new report from Android Headlines corroborates the different colors that the device will come in, along with their official names and the official render in tow. The LG G7 ThinQ will include some features that are also included on the LG V30S ThinQ, like "Vision AI" and "Voice AI".
ThinQ is LG's new umbrella brand for anything and everything related to AI. The LG G7 ThinQ will probably be IP68 certified for water and dust resistance, while most people are also expecting to see stereo speakers on the phone. The renders reveal only the LG branding at the back of the phone, indicating that the company might ditch inscribing the "G7 ThinQ" branding at the back.
Like the LG G6, the G7 ThinQ will have dual cameras on its back. It is speculated it could be a dedicated button for AI assistant.
The LG G7 ThinQ will be available in five colors. Qualcomm's Snapdragon 845 64-bit octa-core processor will nearly certainly fuel the LG G7 ThinQ, while the device will include a 3,000mAh+ battery on the inside, we're still not sure what size exactly, but it will either be a 3,000mAh or larger battery pack, which will support fast charging. It is expected to be powered by Qualcomm Snapdragon 845 SoC paired with up to 6GB of RAM. It is likely to arrive with dual 16-megapixel camera lens with f/1.6 aperture.
LG says that it will fully unveil the G7 ThinQ in New York City on May 2 and in Seoul on May 3.